Philippine lawmaker seeks to impeach Duterte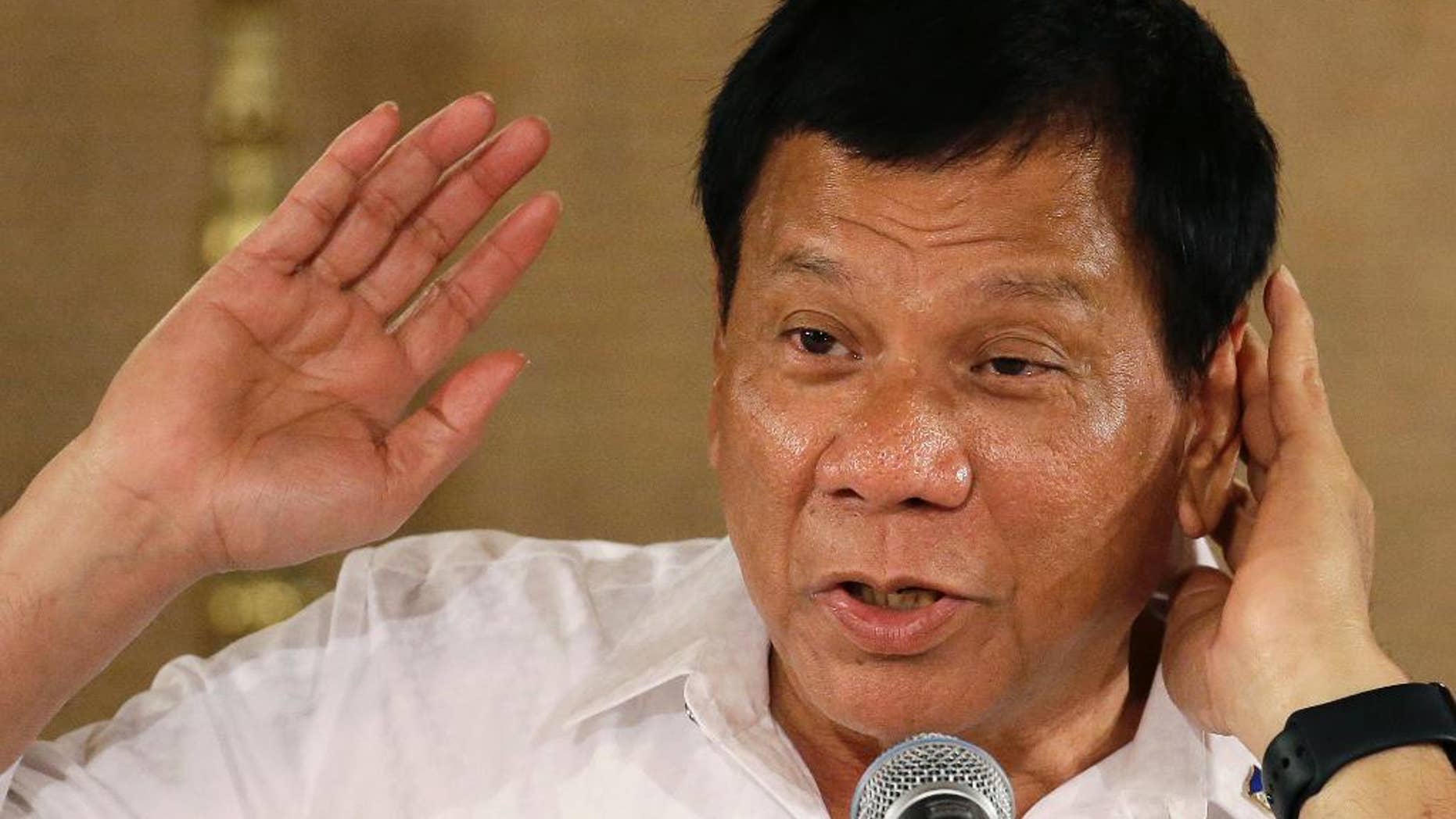 MANILA, Philippines – A Philippine lawmaker has filed an impeachment complaint against President Rodrigo Duterte because of the thousands of deaths that have happened during his anti-drug crackdown and for alleged corruption, although the bid faces an uphill battle because Duterte's allies hold an overwhelming majority in Congress.
Rep. Gary Alejano says the complaint he filed at the House of Representatives on Thursday alleges that the president violated the constitution and betrayed the public trust with his actions, including the crackdown that has sparked extrajudicial killings of drug suspects and because of a failure to declare huge bank deposits as required by law.
House Speaker Pantaleon Alvarez, a vocal Duterte ally, called the impeachment bid "stupid," saying it is based on fabricated allegations.