Peru drug arrest women 'smuggling for our lives'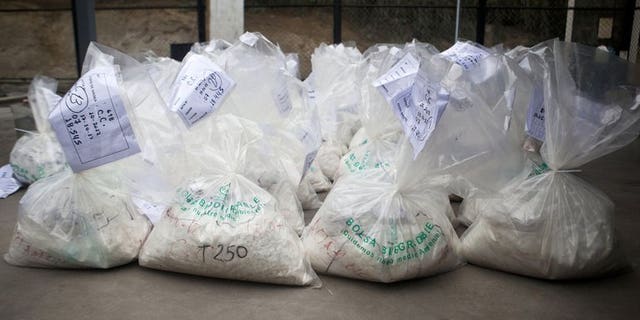 LONDON (AFP) – Two British women caught in Peru with ??1.5 million worth of cocaine claim that Ibiza gangsters forced them at gunpoint into becoming drug mules, in comments published in Wednesday's Daily Mirror.
Melissa Reid, 19, from Lenzie, near Glasgow, and Michaella McCollum Connolly, 20, from Dungannon, County Tyrone claim a London mobster snared them on the streets of Ibiza, where they were working for the summer.
"We were given no option," said Reid. "If we didn't do as we were told we would be dead. We were not smuggling for money, we were smuggling for our lives.
"We have no doubt they would have killed us both without hesitation if we didn't do as we were told."
The pair, who are being held at Lima's maximum security Dirandro Police Station, say the gangsters had a dossier on their family.
They were arrested after customs officials found cocaine hidden inside food packets in their luggage.