Peru agrees to deport 22-year-old British woman in prison for drug trafficking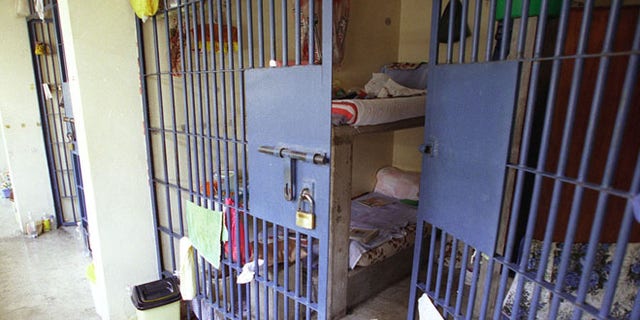 NEWYou can now listen to Fox News articles!
LIMA, Peru (AP) – A British woman who was sentenced to six years and eight months in prison for drug trafficking will be deported back to Britain, Peru's judicial authority has said.
Judge Ana Zapata said she has accepted an appeal lodged by 22-year-old Mellisa Reid with the court of the port city of El Callao, 15 kilometers (9 miles) west of Lima.
Zapata said Reid had fulfilled requirements set for a first-time foreign offender. This included serving a third of her sentence, expressing remorse, working and showing good behavior in prison, and paying around 10,000 Soles (around $2,900 dollars) in reparations to the state, the judicial statement said late Friday.
The statement said Peru's National Migrant Agency, the British embassy in Lima and the prisoner will be notified prior to "proceeding to a transfer to her home country."
Janet Sanchez, Peru's penal system spokeswoman, told The Associated Press that the deportation would take up to 25 days because several legal procedures have to be completed between the court and the British embassy, including determining who would pay for the plane ticket.
Reid and 23-year-old Irish woman Michaella McCollum pleaded guilty in 2013 to trying to carry 12 kilograms (26.5 pounds) of cocaine hidden in mayonnaise bags.
McCollum got out on probation last April but has been ordered to remain in the country until completing her sentence in 2020.
According to Peru's national prison institute, most of the foreigners in the country's prisons are convicted of — or await trial for — drugs related charges.
Like us on Facebook
Follow us on Twitter & Instagram