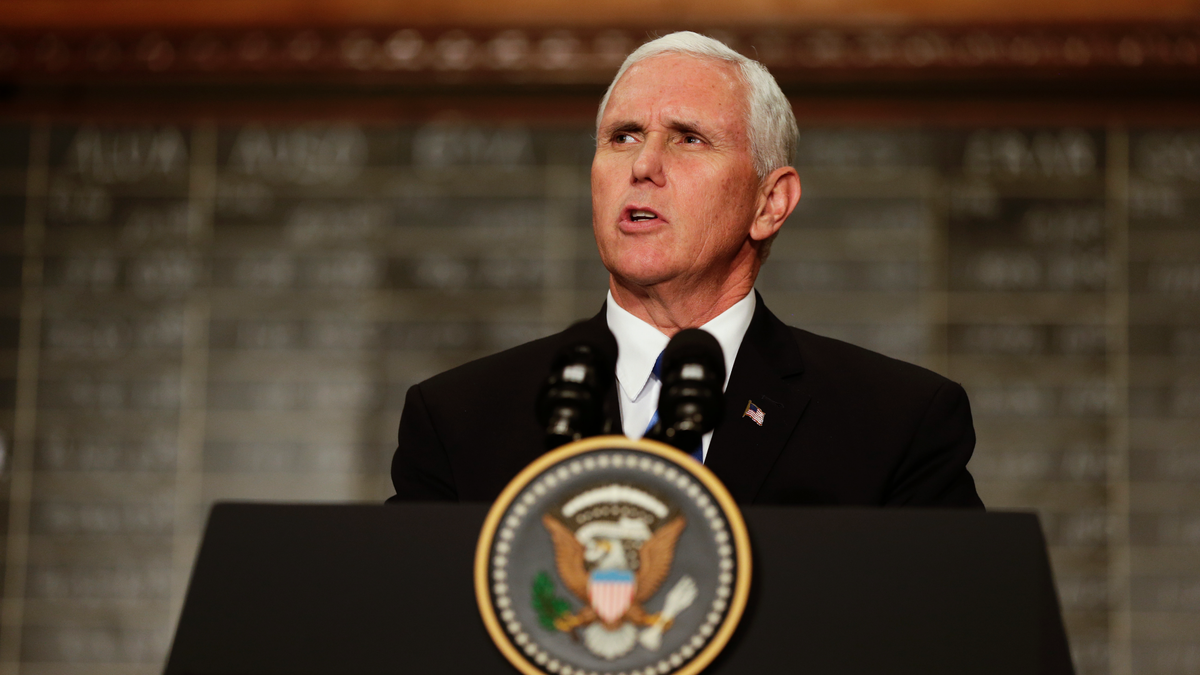 SANTIAGO, Chile – Vice President Mike Pence's isn't expected to take questions from reporters after meeting with Chile's president — even though Pence's public schedule had listed a "joint press conference" with Michelle Bachelet (bah-cheh-LET').
Pence spokesman Jarrod Agen tells reporters traveling with Pence that the leaders had never intended to take questions, at the Chileans' request.
That means Pence won't face more questions about President Donald Trump's response to violence between white supremacists and counter-demonstrators last weekend in Charlottesville, Virginia. On Tuesday, Trump blamed "both sides" for the violence.
Pence is on a weeklong trip to Latin America to build ties with the region and speak out against the growing crisis in Venezuela.