PCB demands proof from Latif over bookie claim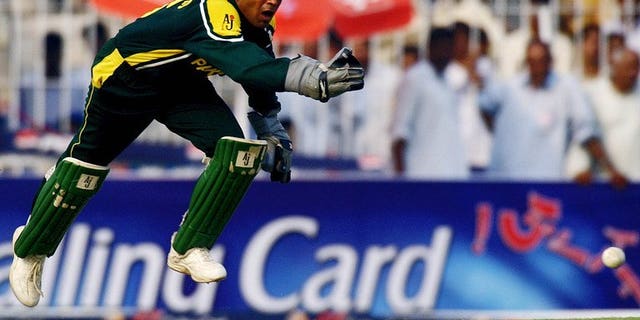 KARACHI (AFP) – The Pakistan Cricket Board said Friday that former captain Rashid Latif must apologise or provide proof supporting his claims that an alleged bookie was their guest in 2005.
Latif, who famously blew whistle on team-mates over fixing in 1994, last week alleged that Anu Bhatt, named in leg-spinner Danish Kaneria's spot-fixing case in England last year, was a guest of the Pakistan cricket authorities.
Last year Kaneria was banned for life for striking a deal between Bhatt and Essex team-mate Mervyn Westfield in a 2009 county match.
The former leg-spinner's appeal against the ban and for a reduction in the length of the punishment were both rejected this year.
Latif blasted the PCB for not fighting for Kaneria, saying Bhatt was a guest of the authorities in 2005.
"I know that Bhatt used to be PCB's regular guest and I stand by each and every word of mine," Latif said last week.
PCB legal adviser Taffazul Rizvi said Friday that Latif must apologise or give proof to substantiate his claims.
"We have sent a notice to Latif demanding credible evidence like an air ticket (to Bhatt) or hotel accommodation as proof within the next three days or apologise," Rizvi told AFP.
"In case he doesn't do that we keep the right for a legal action."
Last week, the PCB had strongly denied Latif's statement and termed it a "baseless and stupid accusation".