Paulinho says he's heading to Tottenham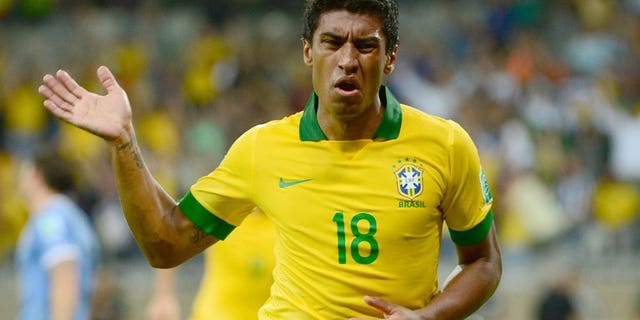 SAO PAULO (AFP) – Brazil international Paulinho is leaving Corinthians for English Premier League side Tottenham Hotspur, he announced late Monday.
The 24-year-old, who was part of the Brazil side that won the Confederations Cup, told a news conference in Sao Paulo that Corinthians had accepted a 20-million-euro ($26 million, ??17 million) offer from Spurs.
Paulinho has played 167 times for the Brazilian club over the last three seasons and scored 34 goals.
The midfielder told reporters that he would play in the South American Supercup against Sao Paulo on July 3 and 17 before heading to London.
There was no immediate comment from Tottenham.
Corinthians won the South American equivalent of the European Champions League, the Copa Libertadores, while Sao Paulo won the Copa Sudamericana.
Tottenham finished fifth in last year's English Premier League, just missing out on a Champions League spot. They will play in the Europa League instead.