Passing Motorists Strike Gold as Truck Spills Millions of Euros on Italian Highway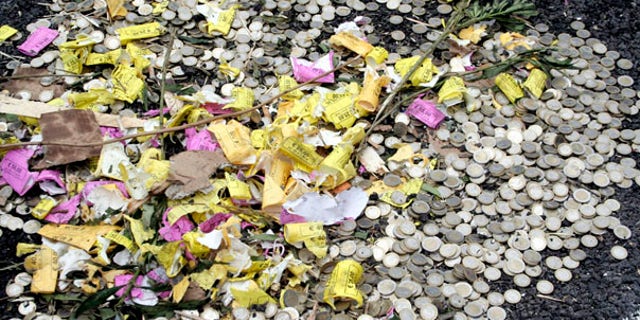 ROME -- Money makes the world go round -- or in this case brings an Italian highway to a halt.
A truck carrying some $2.5 million worth of euro coins overturned in southern Italy, unloading its contents onto the highway and leading motorists to hit the breaks and dig in.
Police in Foggia, where the accident occurred Monday, said Tuesday it was impossible to establish how much money had been stolen, as many of the €1 and €2 coins remained in piles on the highway.
But motorists acting quickly before police arrived made off with at least €10,000.
Police said the truck's driver and one passenger had suffered minor injuries. The truck was carrying the money from the Italian mint to local banks.