Parents honor murdered aid worker Kayla Mueller by pressing UN, Washington to fight ISIS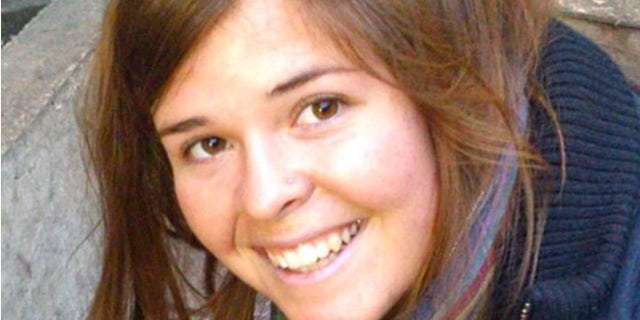 NEWYou can now listen to Fox News articles!
Their daughter was stolen by terrorists, forced to "marry" the leader of ISIS and ultimately killed, and Carl and Marsha Mueller can only wonder if it all could have been different.
Kayla Mueller was an idealistic aid worker who went to Turkey in 2012 to help refugee children. She was taken hostage in August, 2013, when she and her boyfriend traveled to an Aleppo, Syria, Doctors Without Borders hospital. She would spend nearly a year-and-a-half in captivity before U.S. officials confirmed she had been killed.

"We believe that Kayla could have been released and still have many unanswered questions," Marsha Mueller said Thursday at a conference convened by the Holy See's ambassador to the world body.

"Maybe we can get enough people together to really make a stand and persuade our government, our president to do something besides talk."
In the years before she was taken hostage, and in a letter she was able to send her parents from within the Raqqa compound where she was held, Mueller told of the desperate plight of Christians in the Middle East. But only last month did the United States formally declare the grim situation amounts to genocide, a term that could spark UN action.

"Helping the suffering was her life's work," Carl Mueller said. "We worried about Kayla. We worried about what she was witnessing."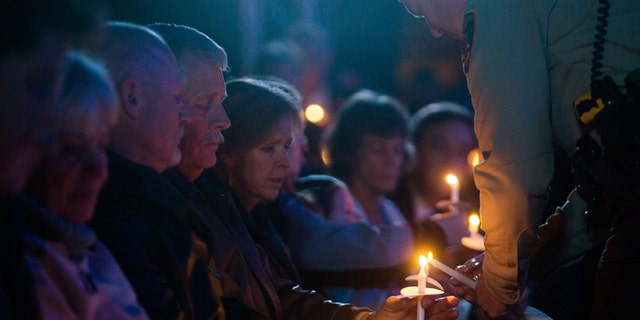 The knowledge of their daughter's suffering under ISIS leader Abu Bakr al-Baghdadi and her death has spurred the Prescott, Ariz., couple to pressure Washington and the UN to act now to protect Christians and stop the black-clad jihadist army.
"We have to do it now," Carl Mueller told FoxNews.com later. "She would be ecstatic that this is finally going on. As far back as 2011, she was trying to bring this to attention of our government and no one would listen. No one cared.
"[Many] people still don't care," he continued. "But if we can get this [issue] out into the public, if we can squeeze it in between the political election news that is out there now ... maybe we can get enough people together to really make a stand and persuade our government, our president to do something besides talk."
Kayla Mueller was moved to take action as early as 2011, when images of children displaced at the beginning of the Syrian civil war prompted her to leave home and offer herself to the Danish Refugee Council and the humanitarian organization Support to Life.
"Kayla was one courageous voice, calling the world to speak with one voice and with our actions," her mother said. "To have the same courage and commitment."
Carl Mueller said carrying forward their daughter's cause is their way of keeping her memory alive.

"We do it for Kayla and for the people that are suffering," he said. "Although we didn't witness it first-hand, we saw how it affected her and we knew what we were hearing was true. And today, I feel like Kayla finally got her chance to show it to the world, which she was so desperate to do."