Parched Jordan to tap ancient aquifer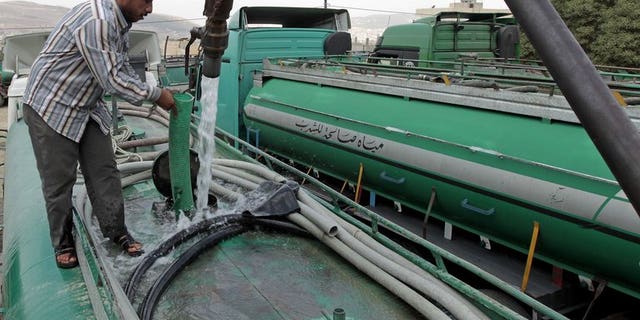 AMMAN (AFP) – Jordan, one of the world's 10 driest countries, said it will start pumping water from a 300,000-year-old southern aquifer on Thursday to the capital and other cities to help them meet high demand.
"An experimental pumping of water from the wells of the Disi aquifer will start at midnight (2100 GMT) Wednesday," Water Minister Hazem Nasser told the state-run Petra news agency.
The much-awaited $990 million project seeks to extract 100 million cubic metres (3.5 billion cubic feet) of water a year from the Disi aquifer, 325 kilometres (200 miles) south of Amman.
The water ministry says Jordan, where 92 percent of the land is desert, will need 1.6 billion cubic metres of water a year to meet its requirements by 2015, while the population of 6.8 million is growing by almost 3.5 percent a year.
"The pumping will contribute to solving Amman's water problems in a week, while other cities will start witnessing improvement in water supplies within a month," Nasser said.
Officials say the project has required 250,000 tonnes of steel and the digging of 55 wells to pump water from Disi to Amman, where the per capita daily consumption of its 2.2 million population is 160 litres (42 gallons).
A 2008 study by Duke University, in the United States, shows that Disi's water has 20 times more radiation than is considered safe, with radium content that could trigger cancers.
But the government has brushed aside those concerns.
"The country will still be suffering from a chronic shortage, which has been aggravated by the influx of Syrian refugees," Nasser said.
Jordan and the United Nations say the kingdom is home to around 500,000 Syrian refugees who have fled the conflict raging since March 2011.