Palestinians, Vatican seek to raise flags at UN headquarters before Pope Francis arrives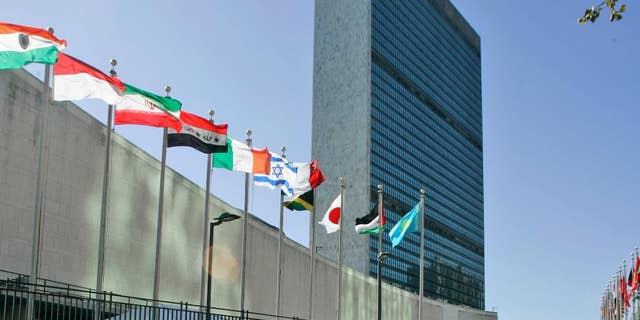 UNITED NATIONS – The Palestinians and the Vatican are seeking to raise their flags at United Nations headquarters — just in time for Pope Francis' visit next month.
The move is likely to upset Israel, which opposes recognizing the Palestinian state.
A draft U.N. General Assembly resolution has been tabled that would allow non-member observer states to display their flags with the 193 member states. A draft of the text has been seen by The Associated Press.
The Vatican in May officially recognized the state of Palestine in their first formal, bilateral treaty. And in 2012, the Holy See welcomed an overwhelming vote in the General Assembly to upgrade the Palestinians' status to a non-member observer state.
Pope Francis will speak at the U.N. in late September during his first U.S. visit.