Palestinian president returns to hero's welcome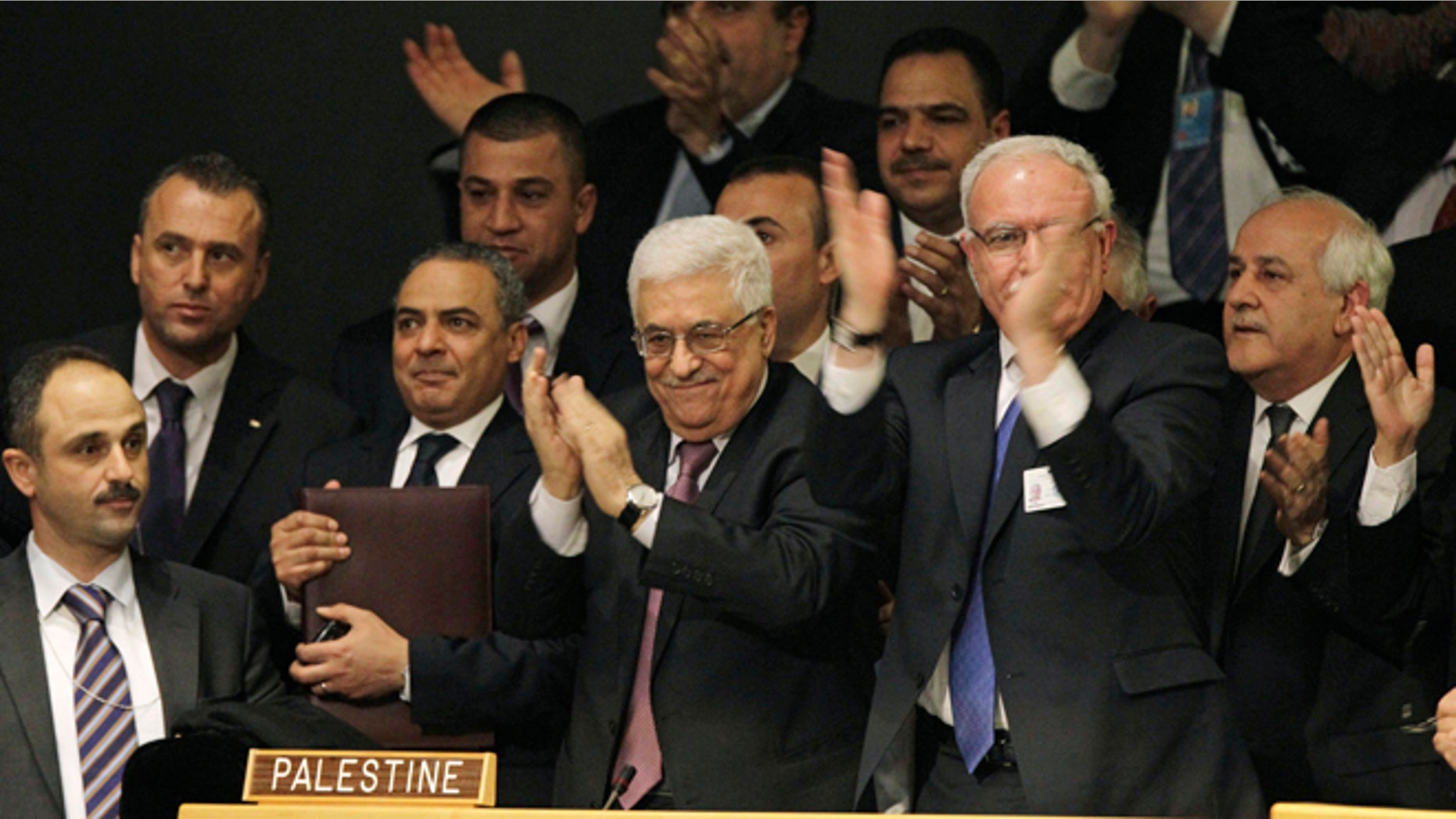 RAMALLAH, West Bank – The Palestinian President Mahmoud Abbas has returned home to a hero's welcome after winning a resounding endorsement for Palestinian independence at the United Nations.
Some 5,000 people thronged a square Sunday outside Abbas' government headquarters in the West Bank. Many hoisted Palestinian flags and balloons in the colors of the flag.
Abbas told the crowd that "we now have a state" and that "the world has said loudly, `yes to the state of Palestine."'
The U.N. decision to recognize Palestine as a nonmember observer state does not change the situation on the ground.
The Palestinians believe the strong endorsement will boost their leverage in future peace talks.