Palestinian president, premier to meet again Sunday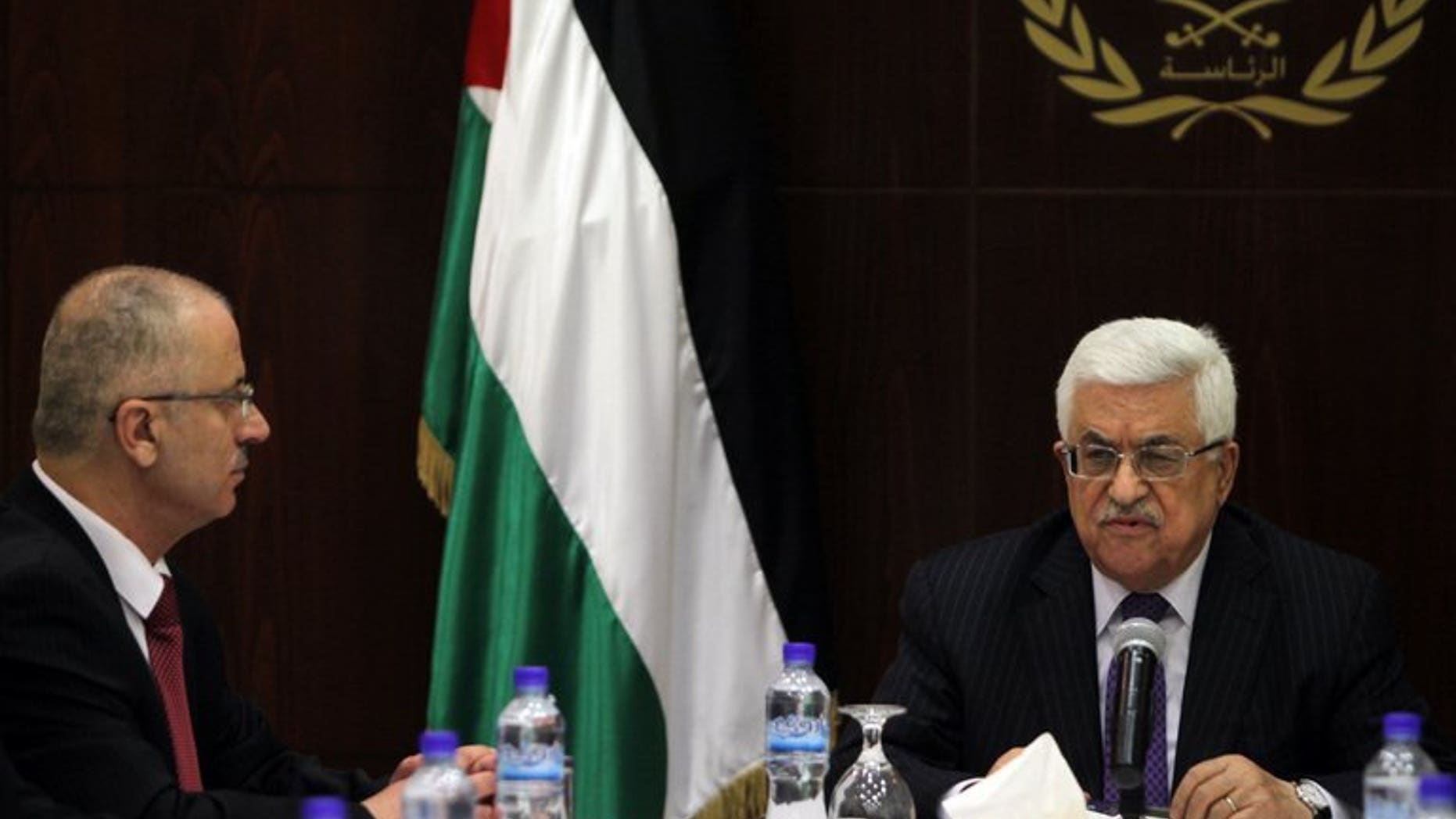 RAMALLAH, Palestinian Territories (AFP) – Palestinian president Mahmud Abbas will meet on Sunday with prime minister Rami Hamdallah in a new bid to defuse a political crisis that prompted the premier to submit his resignation, a senior Palestinian official said.
The 11:00 am (0800 GMT) meeting at Abbas's offices in the West Bank city of Ramallah will be their third in 48 hours.
They met for 90 minutes on Saturday evening, after which no statement was issued.
Hamdallah, who only took office two weeks ago, presented his resignation on Thursday, then withdrew it after a meeting with Abbas on Friday.
The official told AFP on Saturday night that the two men will continue discussions on the division of responsibilities within Hamdallah's government, which lies at the core of the current crises.
He is demanding "clear and defined powers as prime minister and for his deputies, based on the law, so his authority is not encroached on," an official said after the Friday meeting.
Source close to Hamdallah say he was incensed by Abbas's decision to appoint two deputy premiers -- Mohammed Mustafa, who heads the Palestine Investment Fund and was given the role of economic adviser to the president, and Ziad Abu Amr.