Palestinian leader's party calls Jerusalem shooter a 'martyr'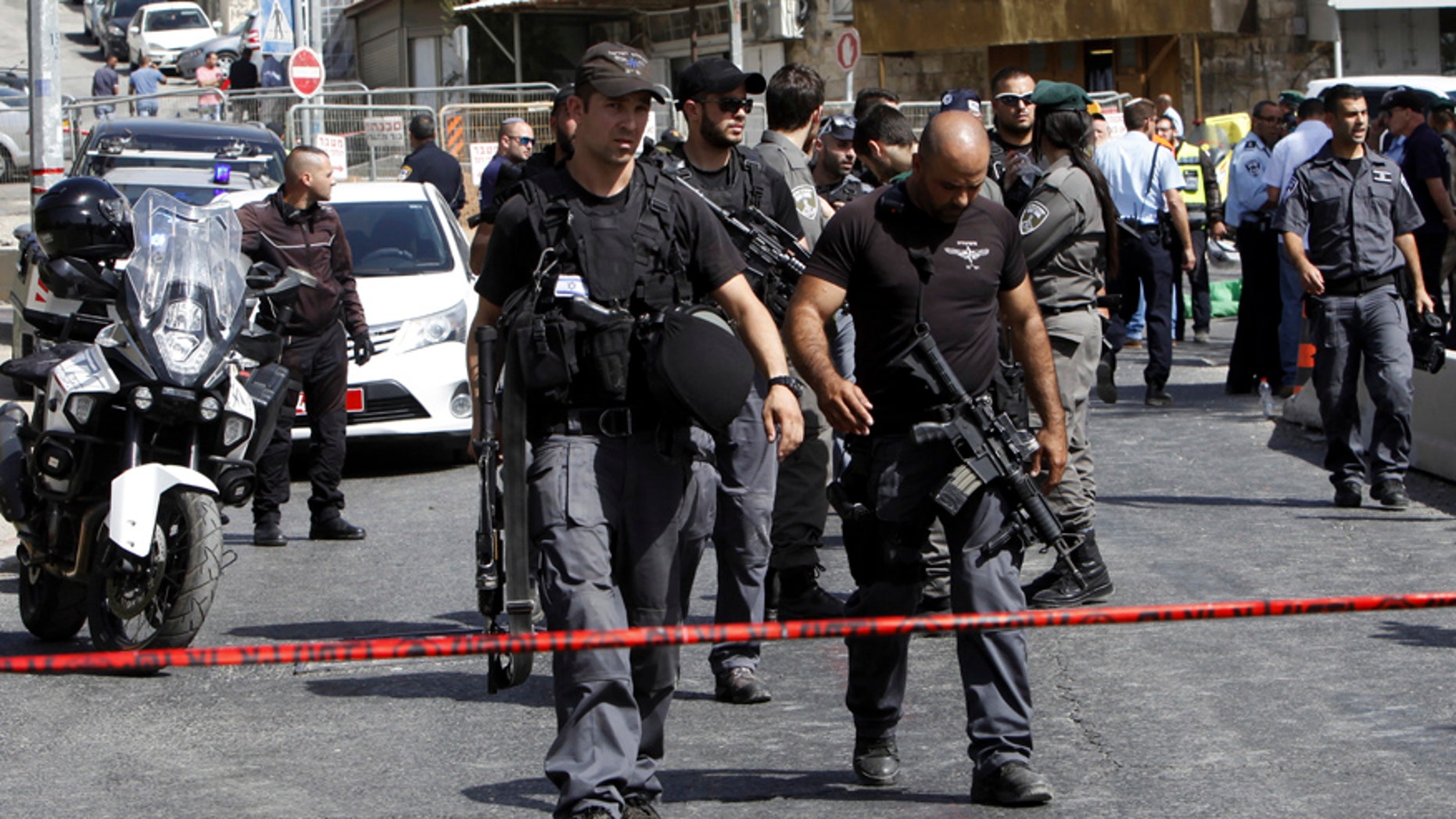 The gunman who killed two Israelis and wounded five during a shooting rampage in Jerusalem Sunday is now being hailed as a "martyr" by the party of Palestinian President Mahmoud Abbas.
The Fatah party wrote on its Facebook page that "the one who carried out the operation today in Jerusalem is a pilgrim martyr, one of the most prominent people in Jerusalem and the blessed Al-Aqsa Mosque, and a released prisoner," according to Israeli monitor group Palestinian Media Watch.
A post on the Jerusalem branch of Fatah's Facebook page also announced a general strike "in Jerusalem in memory of the souls of the martyrs of Palestine and this morning's martyr," The Times of Israel reported, adding that the leader of the militant group Hamas called the killer's parents on the phone to "congratulate" him.
Israeli officials argue that support from the Palestinian Authority for Palestinians killed during attacks incites further terrorism, the newspaper adds.
Husam Badran, a Hamas spokesman based in Qatar, called Monday formilitants in the West Bank to get ready "for a new phase of confrontation."
He also accused Israel of "targeting" the Al-Aqsa Mosque in Jerusalem and promised "a response from the heroic fighters."
The statement came a day after the attacks which, along with stabbings, have marked a year-long surge in violence that has killed 36 Israelis, two visiting Americans and about 220 Palestinians.
The Associated Press contributed to this report.