Palestinian government postpones West Bank elections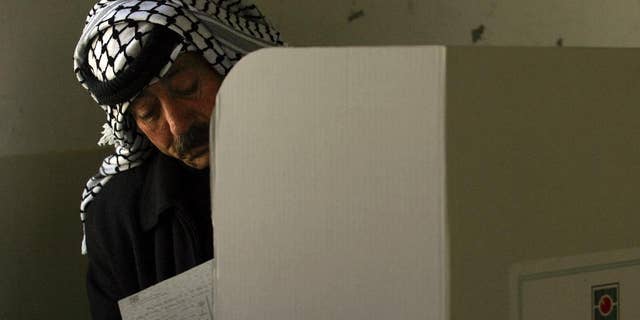 HEBRON, West Bank – The Palestinian government in the West Bank has postponed municipal elections in the territory until next year, a day after the vote was canceled in the Gaza Strip.
Prime Minister Rami Hamdallah said after a Cabinet meeting on Tuesday that it was "decided to postpone the local elections for four months."
The Palestinian high court on Monday ruled that elections will be held in the West Bank only and not in Gaza — effectively canceling the first political contest in a decade between rival factions, Fatah and Hamas.
Palestinians have been divided since 2007 when the Islamic militant group Hamas ousted forces loyal to President Mahmoud Abbas from Gaza, leaving Hamas in control of the strip and Abbas governing parts of the West Bank.
Repeated reconciliation attempts have failed.