Pakistan's cricketer-turned-politician to lead protest rally into capital's 'Red Zone'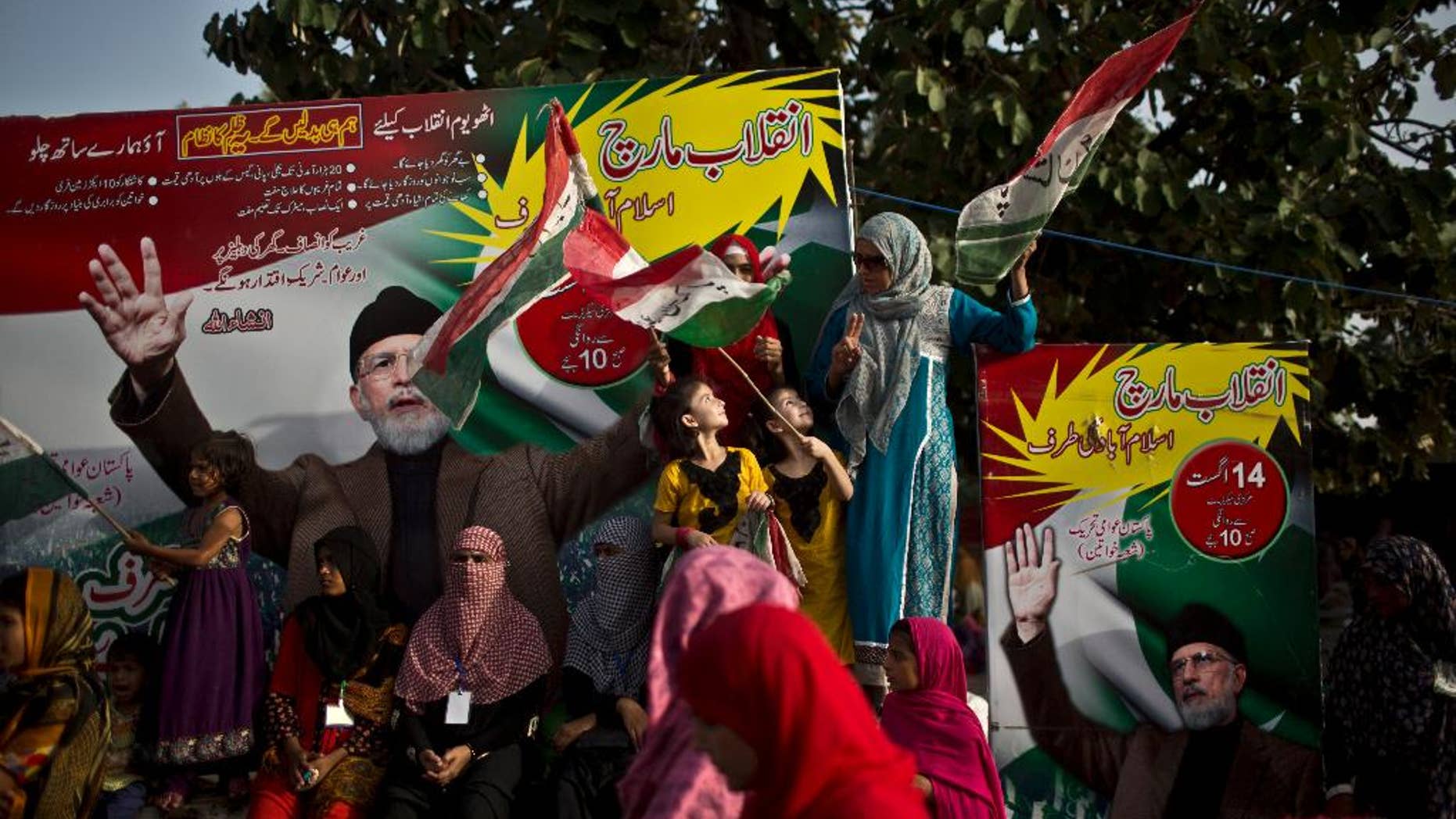 ISLAMABAD – A Pakistan opposition politician says he'll lead thousands of protesters into the capital's high-security "Red Zone" as his 48-hour deadline for the government to step down ends.
Imran Khan, a former cricket legend who heads parliament's third-largest political bloc, made the announcement Monday at a rally in Islamabad calling for Prime Minister Nawaz Sharif to step down over alleged voting fraud.
The 'Red Zone' houses diplomatic posts, parliament, government offices and the presidential and prime ministerial palaces. Khan said the protest will begin Tuesday and that demonstrators will be peaceful, but it raises the possibility of a violent confrontation.
Interior Minister Chaudhry Nisar Ali Khan has repeatedly said no one would be allowed to enter the high security zone, which is protected by police and blocked off with shipping containers.