Pakistanis threaten protest over hockey slump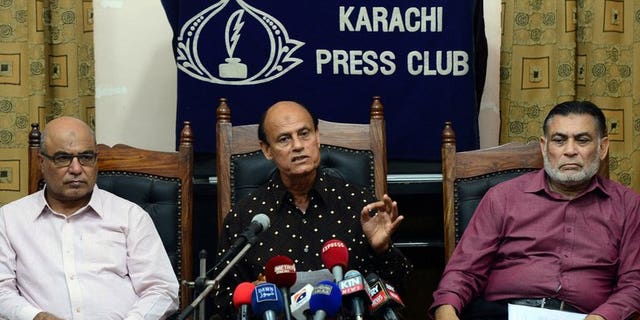 KARACHI (AFP) – Retired Pakistani stars on Tuesday threatened to burn their medals and protest publicly unless the government steps in to reverse a spectacular decline in the national game, field hockey.
Pakistan, four-times world champions with three Olympic golds, failed to win the Asia Cup earlier this month and so failed to qualify for next year's World Cup to be held in The Netherlands.
The failure sparked a nation-wide protest by fans and a group of Olympians demanded that the prime minister remove incumbent officials at the Pakistan Hockey Federation (PHF).
"Prime minister Nawaz Sharif is the patron of the PHF and he must take some time out of his busy schedule to address the serious and fatal slump in our national sport," former captain and coach Islahuddin Siddiqui told a news conference.
"The current federation has failed to produce results in the last five years and we now have nothing left in our hockey, this federation must go or else we will protest," demanded Islah.
Another Olympian, Ayaz Mahmood, threatened to burn his medals.
"For us hockey is our pride, life and everything and if nothing is done to improve our hockey, I will burn my Olympic gold medal," said Mahmood, a member of Pakistan's last Olympic gold winning team in 1984.
Pakistan's nose-dive slump saw them finish last in the 2010 World Cup in India.
They finished seventh in the 2012 London Olympics and eighth in Beijing four years earlier -- their worst ever placing.
The current PHF chairman is Qasim Zia, an Olympian and a member of the Pakistan People's Party tipped to be sacked after his party lost May elections to Sharif's Pakistan Muslim League-N.
Hundreds of fans also staged protests in Karachi, Faisalabad and Rawalpindi last week, demanding a change of guard at the PHF.