Pakistani woman arrested over acid attack on boyfriend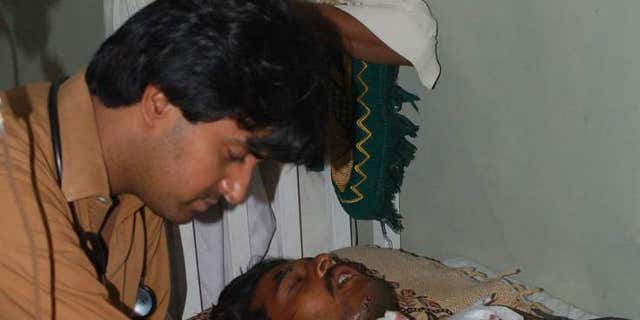 NEWYou can now listen to Fox News articles!
A Pakistani woman has been arrested after allegedly attacking a man with acid because he refused to marry her.
Monil Mai, 32, wanted to marry her boyfriend Sadaqat Ali so that she could divorce her husband, a Pakistani police official told Sky News.
Mai and Ali, both of whom are married, had been having an affair for several years, according to local news reports.
Ali remains in the hospital with life-threatening injuries, Sky News reported.
Acid attacks and other so-called honor crimes against women are not unusual in Pakistan, but women are rarely the perpetrators.
"It is a rare incident in which a woman has been accused of throwing acid on a man," Zohra Yusuf, who heads the independent Human Rights Commission of Pakistan, told Sky News.