Pakistani President in Hospital for 2 More Days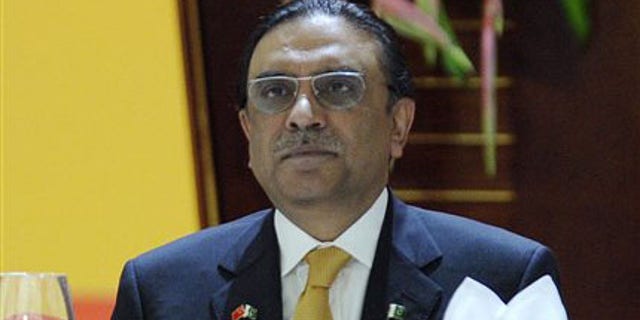 DUBAI, United Arab Emirates - A member of Pakistan's ruling party says President Asif Ali Zardari will remain in a Dubai hospital for at least two more days after undergoing tests for a heart condition.
Rashid Chughtai, of the Dubai branch of the Pakistan People's Party, said Friday that Zardari is in stable condition. He is in contact with Zardari aides in Dubai.
Zardari's trip to Dubai earlier this week set off rumors the president was stepping down. The government denied the rumors.
Zardari has been under pressure since Pakistan's ambassador to the U.S. was forced to resign over allegations he sent a memo to Washington asking for its help in reining in Pakistan's powerful military.
Pakistani officials have said Zardari traveled to Dubai for tests on his heart after experiencing pain in his arm.