Pakistan works to clean up Karachi, once world's 'most dangerous city'
KARACHI, Pakistan – In the once terror-teeming city of Karachi on the coast of Pakistan's Sindh province, former New York Mayor Rudy Giuliani is a name some hold in esteem.
"We learned from New York. The zero-tolerance policy and the application of the rule of law – that nobody is above the law – was key," Muhammad Zubair, the Governor of Sindh and former Chairman of the Pakistan Privatization Committee, recently told Fox News, referencing Giuliani's 1990's crime clampdown in New York. "Karachi was so bad for two decades with warlords in the streets and a mess so deep that foreigners wouldn't even come here for a day. And our number one, proudest achievement today has been turning Karachi around."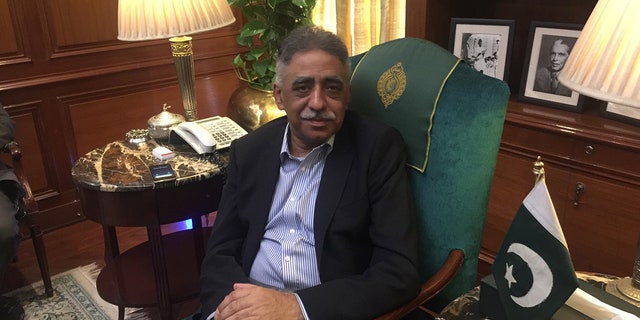 The violence in Karachi was in a league of its own. The megacity – stuffed with around 25 million inhabitants and infamous as the place the Taliban captured and beheaded Wall Street Journal reporter Danny Pearl in 2002 – seethed with drug smuggling, kidnapping, extortion and daily bomb blasts. Sectarian street clans waged war with hardline Islamic gangs, and it was commonplace for elected political parties to also have their own armed militia wing.
In 2013, Karachi ranked – as per the World Atlas – as the sixth most dangerous city in the world. Other rankings had it even higher. But by 2018, it was listed past 50th. So what was the magic bullet?
"In 2013, I made the economic plan and a major part of that plan was doing whatever was possible from a law and order standpoint," Zubair explained. "The Prime Minister Nawaz Sharif and the Army Chief knew that a brutal operation was the only way out of this mess."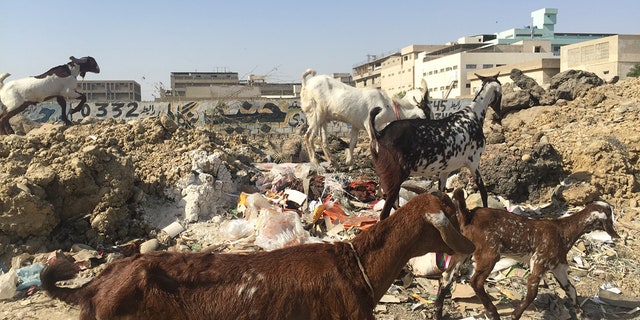 Pakistani officials decided that instead of using military units or the then-relatively weak local police force, the roughly 30,000-strong Karachi paramilitary security apparatus known as the Rangers would lead the charge. Although they had been in effect since the 1990s, the Rangers had little legal authority to use force. But laws were quickly amended, and officials embarked on a campaign to drum up full support from the federal government to guarantee that the Rangers would be issued the necessary personnel and weaponry to "undertake whatever was needed."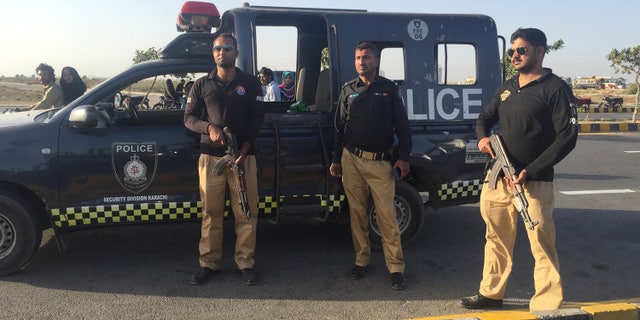 By September 2014, Operation Karachi was locked, loaded and finally ignited. Karachi was divided up into "defense phases" to carry out the meticulously planned operation, of which eight phases have since been completed with a ninth phase to be announced soon.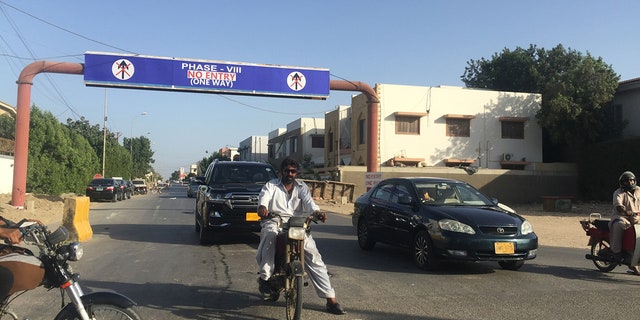 "Our plan was not rocket science. We did what was needed. People were being killed day after day and the perpetrators were getting away with it," Zubair said. "On 10 minutes notice, the whole city could be shut down, with people running to their homes amid the burning and looting. This was going on year after year, dozens of times a year. But for the first time in 2016, Karachi was not shut down a single time. That trend continued in 2017."
Today in Karachi, students huddle in coffee shops by the seaside, and sneak prohibited beer and hookah into trendy clubs and restaurants. There is a renewed vigor for everything from mass-scale cricket matches to theater performances, film festivals, traditional dancing and cultural pursuits.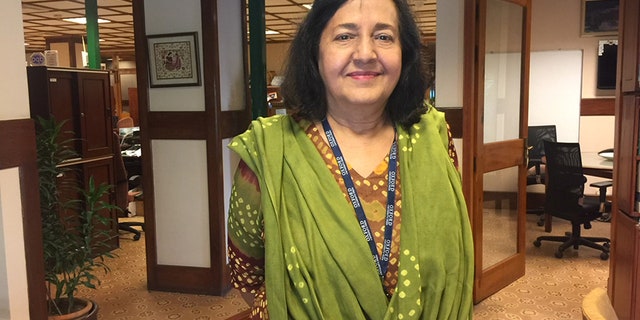 "In 2010, things were really at their worst. That was the year I started the Karachi Literature Festival. We had to have so many layers of security and only around five thousand people took the risk of attending," recalled Ameena Saiyid, Chair of Oxford University Press Pakistan. "This year, we had 225 thousand people attend. Authors came from everywhere, and we are seeing families who left finally move back. There was no choice but for the law enforcement agencies to take this hardline approach."
ELUSIVE ISIS LEADER AL-BAGHDADI BELIEVED HIDING OUT IN SYRIAN FRONTIER
Perhaps the most remarkable transformation is in the once deadly, absolute no-go area known as Lyari – a poverty-stricken slum rife with endless gangs, underground weapons-making caches and terrorist attack plot planners. These days, traffic clogs the narrow Lyari streets and vendors line the roadside as motorbikes maneuver in every direction. There is a marked resiliency that hangs in the cardamom-filled air.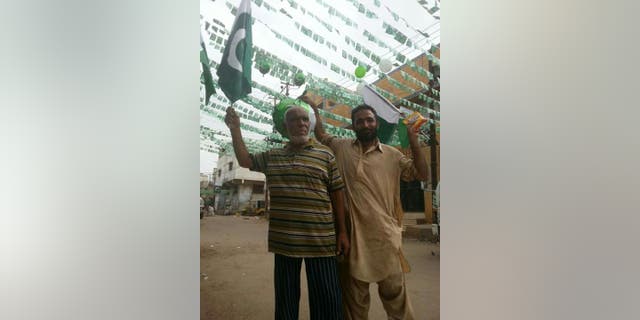 "This was a very determined intervention. Violators were targeted regardless of political affiliation, and that was the key," explained Sen. Javed Jabbar, a political analyst and former information minister. "Previous attempts to clean it up were always partisan. But this time, people saw it as a credible operation across the board. Nobody was exempt."
According to Zubair, the first three years of the Karachi clean-up was focused on security stability. Next up, he said they intend to promote the return of foreign businesses to the city.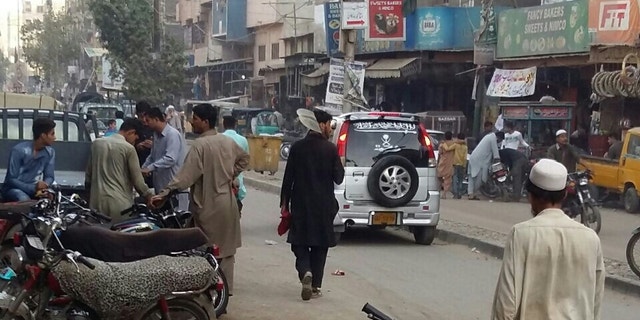 DISCOVERY OF MASS GRAVES IN IRAQ A GRIM REMINDER OF ISIS SAVAGERY
But critics contend the fragile bubble of Karachi calm could burst at any moment.
Last year, the chief of the militant group Ansarul Sharia – the Pakistan offshoot of the Libyan terror group responsible for the 2012 Benghazi attack on the U.S. compound – was among eight militiamen strategically targeted and killed by law enforcement. Taliban sympathizers are still known to use Karachi as fertile ground for recruitment, and rumors have run rampant within the western intelligence community over the past year that Al Qaeda leader Ayman al-Zawahiri uses Pakistan's most populated city as a hideout.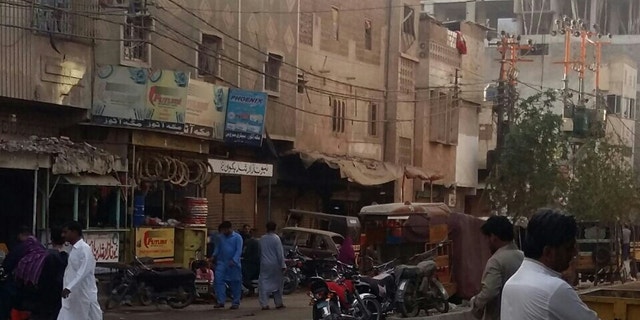 "Pakistani police and military operations in Karachi may have on the surface reduced crime in Karachi. However, the city remains a breeding ground and hub of activity for a host of jihadist groups," noted Bill Roggio, Senior Fellow at the Foundation for Defense of Democracies (FDD) and editor of Long War Journal. "The Movement of the Taliban in Pakistan, al Qaeda, Lashkar-e-Jhangvi, and Sipah-e-Sahaba maintain a significant presence in Karachi."
The U.S. Department of State has assessed Karachi as a continued CRITICAL-threat location for terrorist activity, directed at or affecting official U.S. government interests and a HIGH-threat location for crime directed at or affecting official U.S. government interests.
"I don't think Karachi was ever cleaned up properly. Some just went into hiding and can be back anytime. Life in Karachi is fast, unsafe and unpredictable," Asad, a 34-year-old in sales manager in the seaside Karachi enclave of Clifton quipped. "Everyone roams around as if they own the place. It is still a hopeless lawless jungle."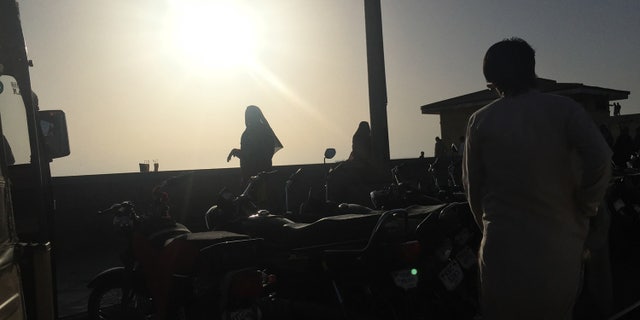 Others argue that progress has stalled. The Citizens Police Liaison Committee (CPLC) statistics for 2017 showed that number of violent crimes such as kidnapping for ransom remained about the same as it did for 2016, although figures were far lower than that of 2015.
The cutthroat Karachi crackdown has also generated something of a political backlash among opposition figures, angered over citizens unjustly swept up in the mayhem.
"We know people have been wrongly implicated as criminals," Zubair acknowledged. "But these cases will go to the court system."