Tensions between two of the world's nuclear powers were raised dramatically Wednesday after Pakistan's air force said it shot down two Indian warplanes that crossed the disputed Kashmir border and captured each of the aircraft's pilots.
Police officials in Indian-occupied Kashmir told Reuters two Indian pilots and a civilian on the ground died when the planes crashed. The officials did not confirm the planes were shot down by Pakistani forces.
One of the pilots, named as Wing Commander Abhinandan Varthaman, was subsequently shown in a video. India's government said it objected to "Pakistan's vulgar display".
He was seen in two videos, one where he appeared blindfolded and bloodied, and then a second one showing him in custody with the blindfold removed, appearing visibly more relaxed, even complimenting his captors on a "fantastic" cup of tea.
Raveesh Kumar, a spokesman for India's Ministry of External Affairs, also claimed an Indian plane shot down a Pakistani fighter jet -- although Pakistan denied any of its jets had been hit and photographic evidence had yet to emerge.
INDIA LAUNCHES AIRSTRIKE IN PAKISTAN-CONTROLLED KASHMIR TARGETING 'TERROR CAMPS'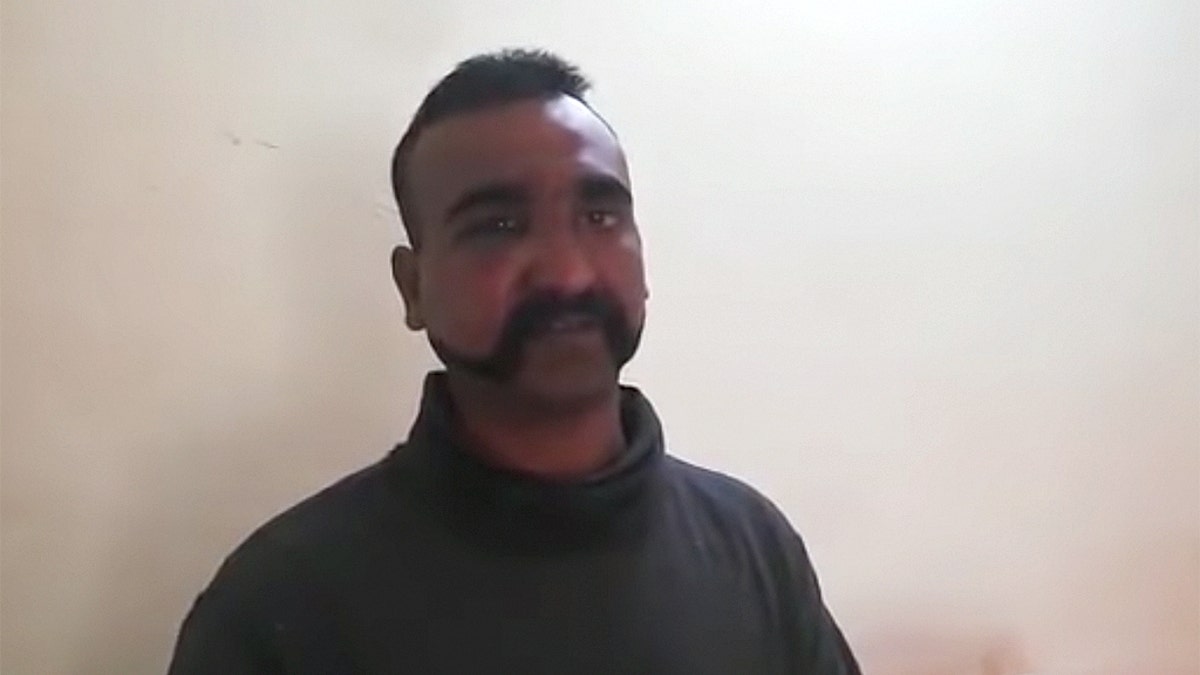 The Pakistani official said one of the Indian planes crashed in the Pakistani part of Kashmir and the other went down in Indian-controlled Kashmir. Maj. Gen. Asif Ghafoor told the Associated Press one of the pilots was injured and was being treated in a military hospital. He did not elaborate on the pilot's injuries. Ghafoor said the other pilot was in custody.
News sites out of Pakistan posted unconfirmed pictures and videos of one of the pilots who appeared blindfolded and with a bloody nose. Pakistan's information ministry also tweeted out apparent footage of one of the downed Indian jets as well as a message congratulating the Pakistan Air Force.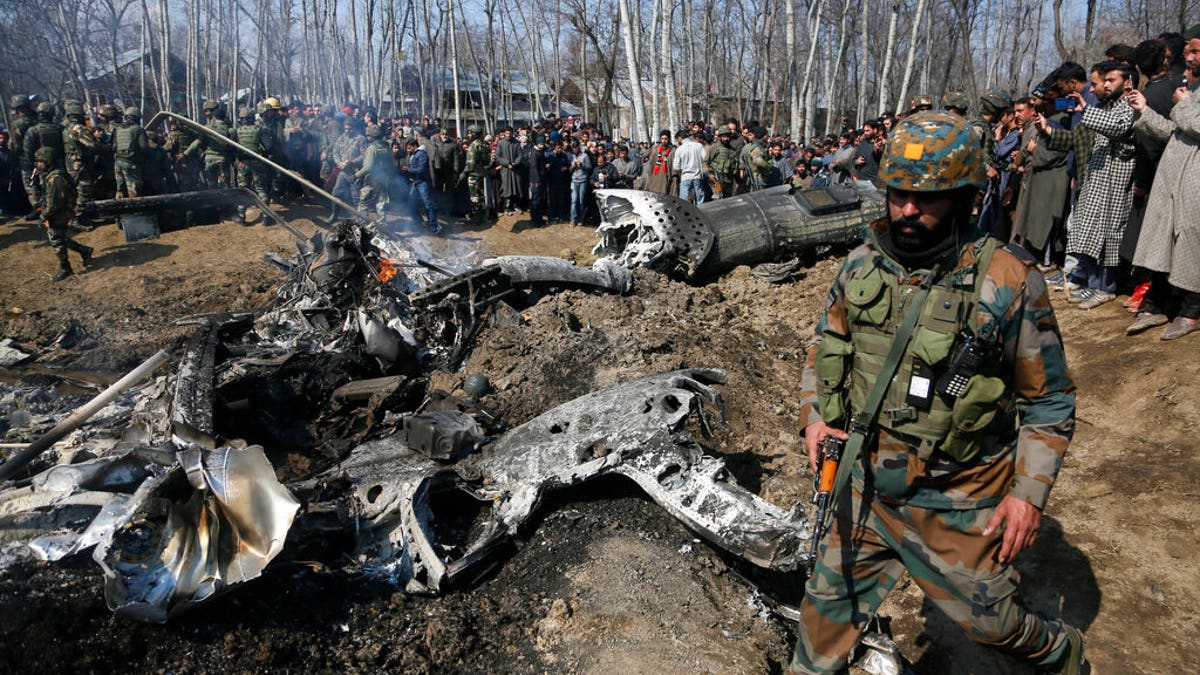 A senior Indian police officer said earlier that an Indian Air Force plane crashed in the Indian-controlled sector of Kashmir. No information about injuries or deaths was immediately available.
INDIA WARNS OF 'CRUSHING RESPONSE' AFTER KASHMIR SUICIDE BOMB ATTACK
Pakistan's Civil Aviation Authority said later it closed its airspace to all commercial flights as tensions with India escalated.
Tensions have been simmering between the two nuclear-powers after India launched an airstrike Tuesday following a suicide bombing that killed more than 40 soldiers in India's section of the disputed territory of Kashmir earlier this month.
Indian air force spokesman Anupam Banerjee in New Delhi told the Associated Press he had no information on Wednesday's incident.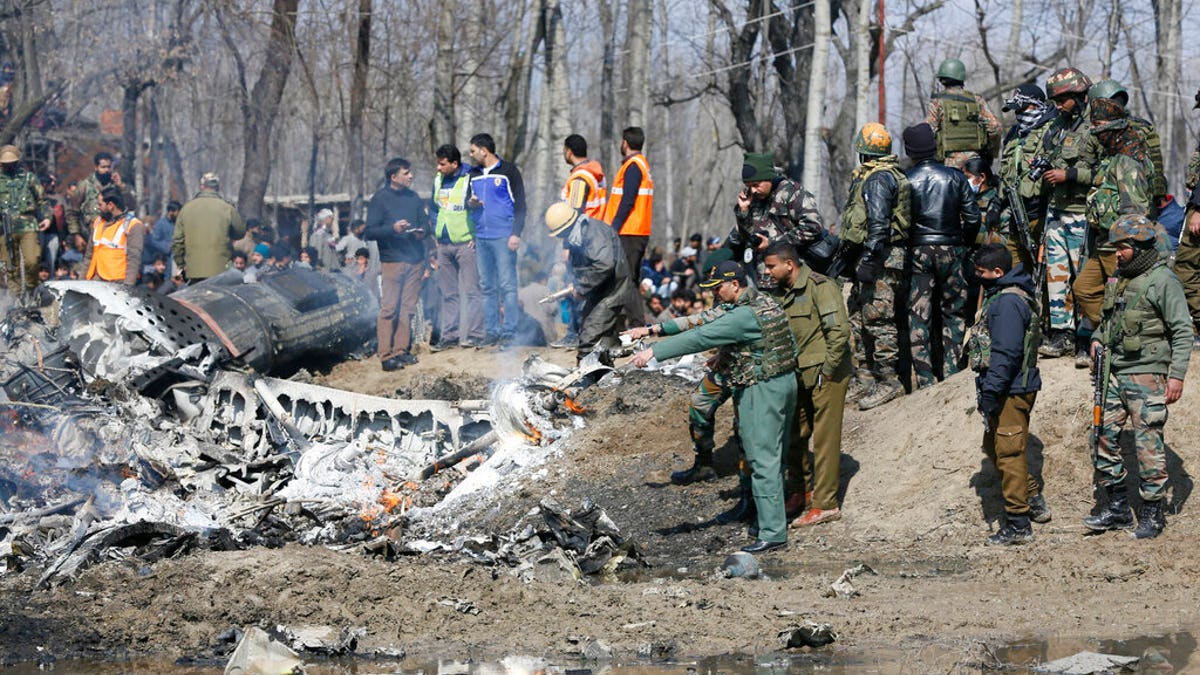 In a televised address, Imran Khan, the Pakistani prime minister, warned against further escalation between the two countries.
"If we let it happen, it will remain neither in my nor [Indian prime minister] Narendra Modi's control," he said.
Referring to air strikes by Pakistan earlier Wednesday, he said Pakistan had been obliged to respond to Tuesday's action by India.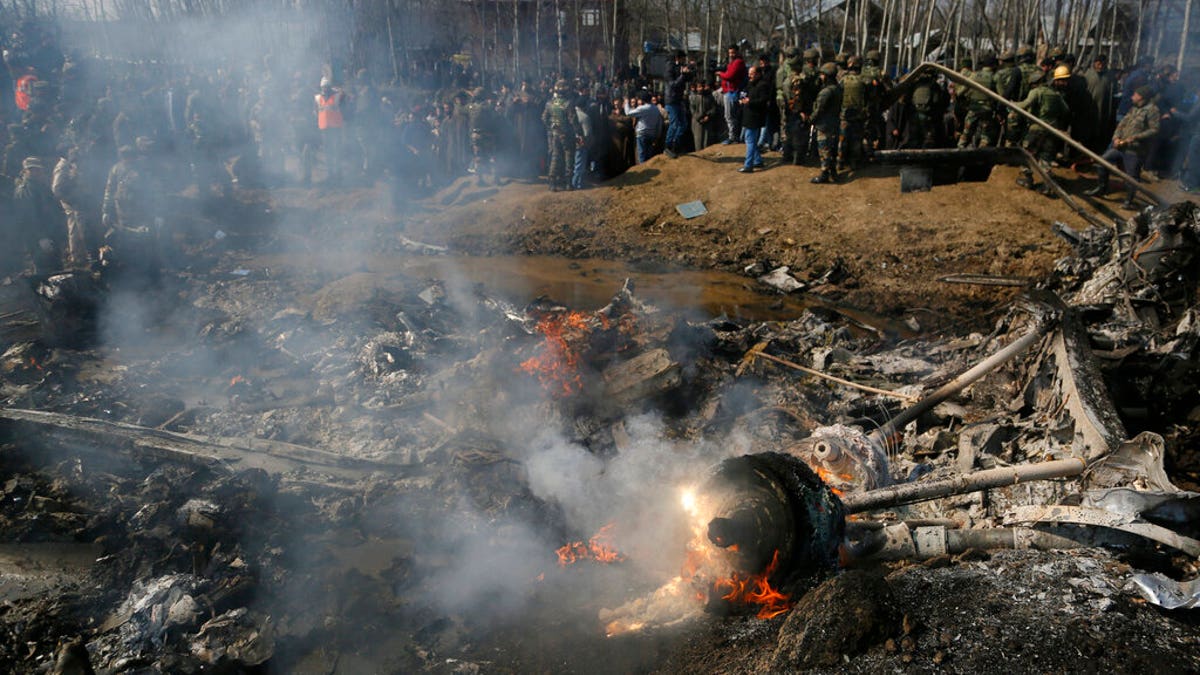 "Our action is just to let them know that just like they intruded into our territory, we are also capable of going into their territory."
Sushma Swaraj, the Indian foreign minister, said India "does not wish to see further escalation of the situation."
Residents on both sides of the de-facto frontier, the so-called Line of Control, said there were exchanges of fire between the two sides through the night. In Pakistan's part of Kashmir, hundreds of villagers have fled border towns.
The airport in Srinagar, the main city in Indian-controlled Kashmir, was closed in what was described as a "temporary and precautionary measure," an Indian official told the Associated Press.
Asian News International reported that commercial flights between Indian and Pakistani airspace are affected. Its report said Pakistan immediately stopped domestic and international flight operations from Lahore, Multan, Faisalabad, Sialkot and Islamabad airports.
Fox News' Louis Casiano and The Associated Press contributed