Pakistan ask UK to take legal action against ethnic leader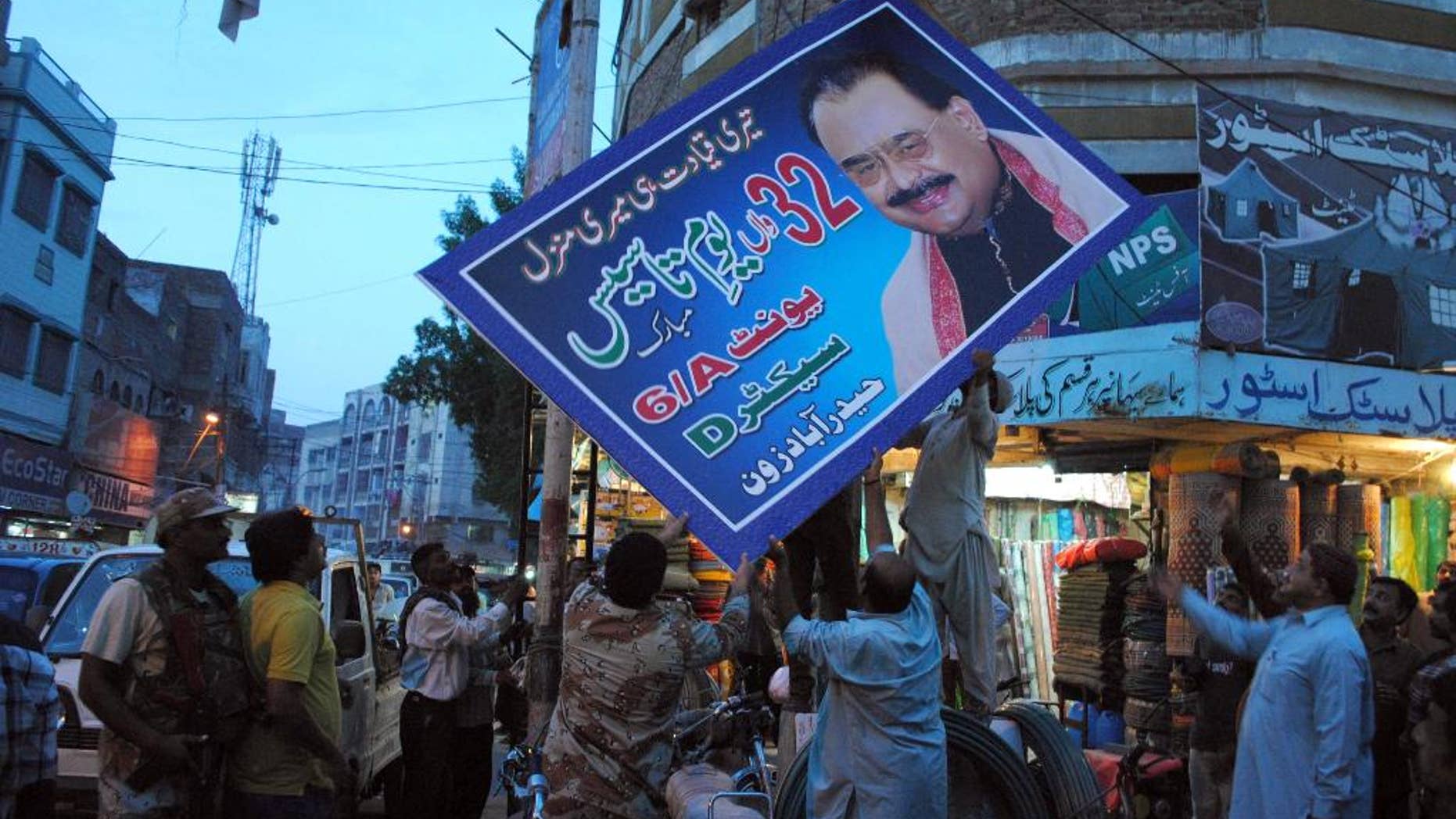 ISLAMABAD – Pakistan's Ministry of Interior says it has written a formal request to London to seek legal action against an ethnic party leader, Altaf Hussain.
A ministry statement says the government has sent a dossier on Hussain to U.K. authorities on Tuesday, with allegations of inciting violence and disturbing law and order in Pakistan.
Hussain is a British national and the founder of the Muttahida Qaumi Movement, or MQM party, which has long dominated politics in the southern city of Karachi.
He delivered an anti-government speech last week via telephone to his supporters. Afterward they ransacked three television stations. One person was killed in the ensuing violence.
Pakistani security forces have arrested dozens of MQM supporters and sealed many of the party's offices.