Over a dozen dead after 2 trains collide in India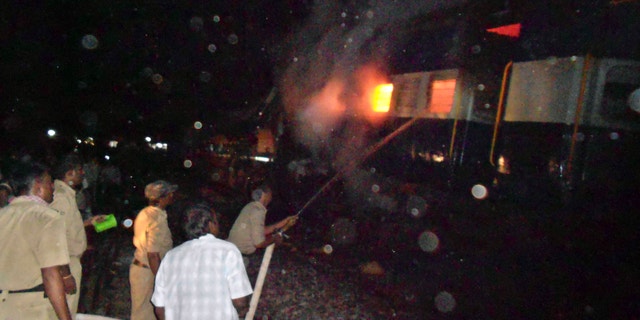 HYDERABAD, India – Officials say at least 15 people died when an express train rammed into a freight train in southern India.
District official Durga Das said four coaches derailed when the driver of the express train applied emergency brakes on seeing the freight train on the same track.
The accident occurred early Tuesday in Anantapur district of Andhra Pradesh state. The Hampi Express train hit the freight train that was stopped at the station.
Das said a fire broke out in one of the coaches after the collision.
Rescuers were trying to pull people out of the coaches.