Over 60 dead, 100 injured after train mows crowd at India festival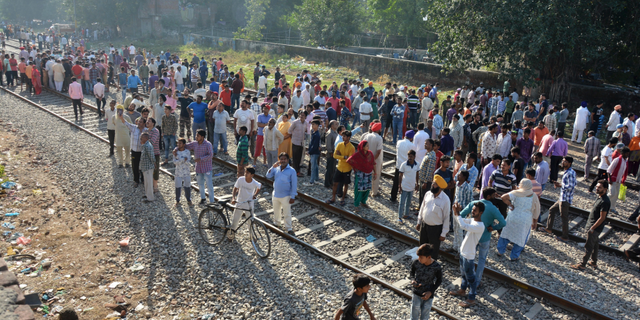 More than 60 people were killed Friday evening after a speeding train ran over a crowd watching fireworks during a religious festival in northern India.
The victims, which include children, were celebrating Dusshera, a Hindu festival, where an effigy of demon Ravana was burned and watched the fireworks display.
They didn't hear the incoming train that previously failed to stop after the accident on the outskirts of Amritsar, a city in Punjab state.
Police told the BBC that more than 60 people have been killed and 100 injured.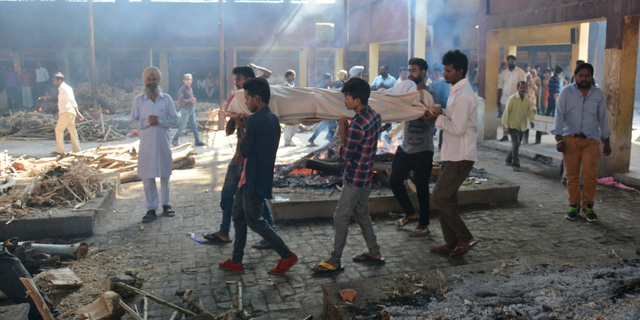 Some media reports claim two trains arrived from the opposite direction on separate tracks, which gave little chance for people to flee the danger. Only one train caused the casualties.
Organizers of the religious festival reportedly asked people to stay away from the firecrackers, but participants may have run for the train tracks out of fear that the burning effigy could collapse.
Indian Prime Minister Narendra Modi expressed sadness by the fatal incident and "have asked officials to provide immediate assistance that is required."
One eyewitness said the train didn't sound its whistle while speeding through the site and questioned the authorities for allowing the fireworks display so close to the train tracks.
"Why did authorities allow the fireworks display so close to the railroad track?" the person told a local TV channel. He said he lost two brothers in the incident.
"I removed the bodies from the tracks... my hands were full of blood."
Another eyewitness told BBC that people were "mauled" by the train. "I removed the bodies from the tracks... my hands were full of blood."
Punjab Chief Minister Amarinder Singh reportedly launched an inquiry to find out why the permission to hold the event was granted despite its close proximity to the tracks.
He also called the incident "absolutely tragic" and will give free medical aid to all the injured.
Reuters is reporting that a state of mourning has been declared and offices and schools in Punjab will be closed whole Saturday.
The Associated Press contributed to this report.