Outgoing French President Hollande says 'ultimate duty' is to prevent Le Pen victory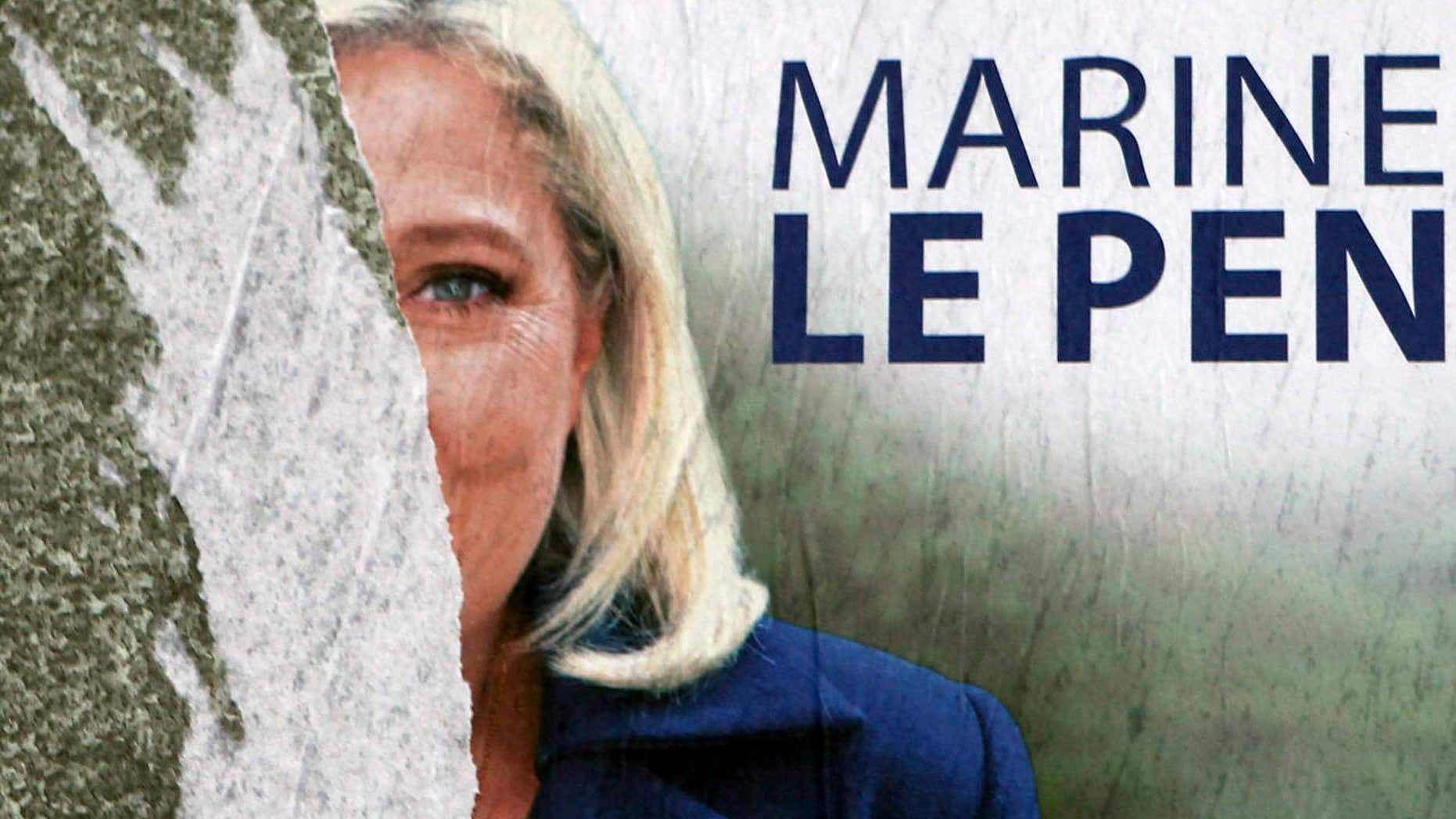 Outgoing French President Francois Hollande said in an interview published in several newspapers that his "ultimate duty" is to prevent far-right candidate Marine Le Pen from winning the upcoming election.
"My ultimate duty is to make sure that France is not won over by such a program, and that France does not bear such a heavy responsibility," Hollande said of the risk of the National Front leader's victory.
Hollande's interview was published in multiple European media outlets, including Le Monde, La Stampa, The Guardian, La Vanguardia, Suddeutsche Zeitung and Gazeta Wyborcza, according to Reuters.
Le Pen, seen by some as the French Donald Trump, is considered as one of the two candidates who will move onto the second round in France's presidential elections. She has maintained her popularity despite being the center of investigations along with her anti-immigration National Front party.
Polls suggest Le Pen and centrist independent candidate Emmanuel Macron will come out on top in the first round of voting on April 23. The top two vote-getters go on to compete in the May 7 presidential runoff. However, the polls says she will not win the runoff unless large numbers break with past voting habits and abandon tradition, even life-long, allegiances.
Le Pen's campaign speaks of a new landscape pitting "patriots" against "globalists" — the Paris political elite she accuses of surrendering France's power and sovereignty to European bureaucrats and opening it to culture-destroying mass immigration.
"We enlist all patriots from the right or left to join us," Le Pen thundered at the congress where she launched her 144-point platform in February. "Elected officials or simple citizens, wherever you come from, whatever commitments you made, you have a place at our side."
Recently, the European Parliament lifted Le Pen's immunity from prosecution after she tweeted pictures of three graphic images of Islamic State killings, including the beheading of American journalist James Foley.
The lifting only covers her immunity in this particular case and will not cover a separate probe into whether the National Front misused EU Parliament funds, BBC reported.
Le Pen said the effort to lift her immunity was "part of the system that wants to stop the French people's candidate that I am."
Le Pen has also voted to request all people with dual citizenship in France and other countries to choose only one nationality, except for Europeans and Russians.
The Associated Press contributed to this report.