Otto Warmbier, freed by North Korea in a coma, to arrive in hometown Cincinnati for urgent medical care
Cincinnati, Ohio – Otto Warmbier, the U.S. college student arrested, tried and imprisoned in North Korea for more than a year for trying to swipe a souvenir from a hotel, was expected to arrive late Tuesday in Cincinnati, his hometown, for urgent medical treatment.
A U.S. official confirmed to Fox News that Warmbier, 22, was in a coma and had been for "over a year." The official added that the North Koreans told the U.S. that Warmbier contracted botulism before slipping into a coma. However, the two U.S. doctors traveling with him have not been able to confirm that claim, the official said.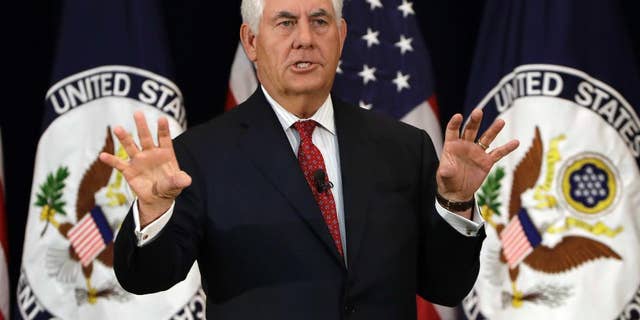 What actually happened to Warmbier and why he fell into a coma, though, may be more disturbing. The New York Times, citing an unnamed senior American official, said the U.S. had received intelligence reports in recent weeks that Warmbier had been repeatedly beaten and there were concerns in Washington that the beatings had killed him.
Warmbier has served just over a year of his 15-year sentence -- allegedly for taking down a sign of the late dictator Kim Jong Il while he was in the country with a tour group. As of Tuesday morning, Warmbier was on a U.S. military aircraft with a medical team. After a stop at an American base in Japan and then refueling in Anchorage, the flight continued to Cincinnati. Other details surrounding the dramatic events were not released.
"Our son is coming home."
Immediately upon landing in Cincinnati, Warmbier will be taken to the University of Cincinnati Medical Center for treatment.
Neighbor Tom Purdy described him to Fox News as "a great kid - truly outstanding... an athlete, a national merit scholar and prom king. He is awesome."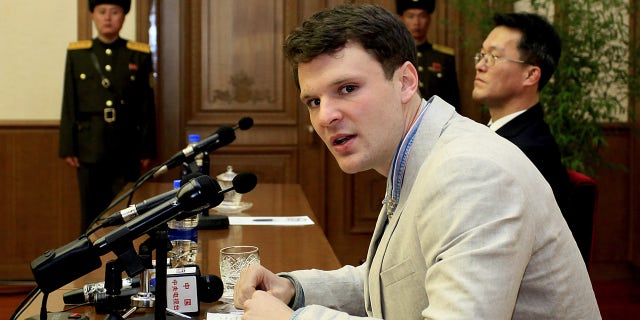 "We're very concerned for his health and future. We hope he can return to normal. We've been praying for him every night."
Blue and white ribbons lined the street near the family home.
A group of students playing tennis outside Wyoming high school, which Warmbier attended, said he is known in the community as "an outstanding student" and a "wonderful guy". While happy he's home, one student said he was "heartbroken to learn he's in a coma."
"At the direction of the president, the Department of State has secured the release of Otto Warmbier from North Korea," Secretary of State Rex Tillerson said. "Mr. Warmbier is en route to the United States, where he will be reunited with his family. The Department of State continues to have discussions with the DPRK regarding three other U.S. citizens reported detained. Out of respect for the privacy of Mr. Warmbier and his family, we have no further comment on Mr. Warmbier."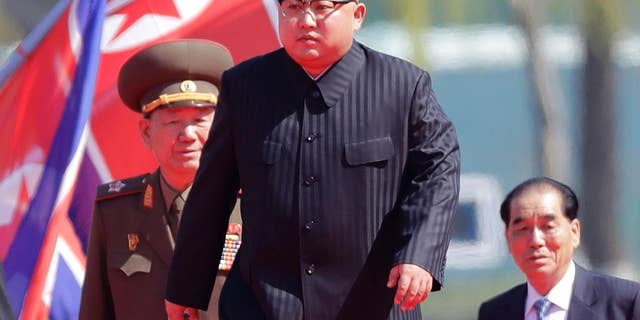 Warmbier's parents, who have appeared on Fox News Channel in the past to plead for their son's release, expressed somber gratitude.
"Our son is coming home," Fred Warmbier told The Washington Post Tuesday morning, after his son had been evacuated from North Korea. "At the moment, we're just treating this like he's been in an accident. We get to see our son Otto tonight."
Top U.S. officials were quick to express revulsion at North Korea's reported abuse of the student.
Otto's detainment and sentence was unnecessary and appalling, and North Korea should be universally condemned for its abhorrent behavior.
"Otto's detainment and sentence was unnecessary and appalling, and North Korea should be universally condemned for its abhorrent behavior," Sen. Rob Portman, R-Ohio, said in a statement. "Otto should have been released from the start. For North Korea to imprison Otto with no notification or consular access for more than a year is the utmost example of its complete failure to recognize fundamental human rights and dignity."
"Otto has been in a coma for over a year now and urgently needs proper medical care in the United States," former New Mexico Gov. Bill Richardson, who worked for Warmbier's release with his Center for Global Engagement,  said in a statement obtained by Fox News. "We received a call from Cindy and Fred Warmbier early today to update us on Otto's condition. In no uncertain terms North Korea must explain the causes of his coma."
Warmbier was detained on Jan. 2, 2016, at Pyongyang International Airport, while visiting the country as a tourist with Young Pioneer Tours. He was charged with stealing the sign from a staff-only floor in the Yanggakdo International Hotel in Pyongyang and committing "crimes against the state." He was given a one-hour trial in March 2016, when the government presented fingerprints, CCTV footage and pictures of a political banner to make its case against the American student.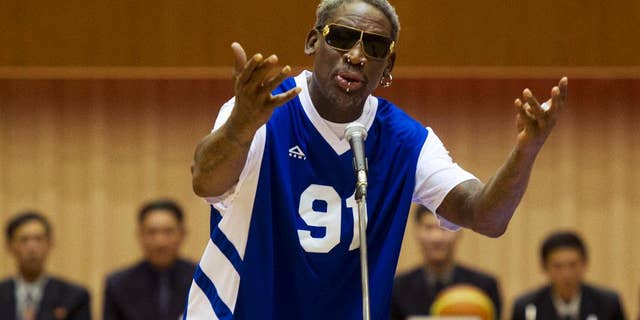 "I beg that you see how I am only human," Warmbier said at his trial. "And how I have made the biggest mistake of my life."
Despite his pleas, the college student was sentenced to 15 years of hard labor. In a post-trial video released to the world, Warmbier, under obvious duress, praised his captors for his treatment and for handling of the case "fair and square."
Foreigners who have been detained or imprisoned in the Hermit Kingdom often have a shared experience: confusion, forced confessions, communication blackouts and isolation.
Warmbier's release leaves three U.S. citizens currently known to be held in North Korea: accounting professor Kim Sang Duk, businessman Kim Dong Chul and Kim Hak-Song, who worked at Pyongyang University.
AMERICANS RELEASED FROM NORTH KOREAN CAPTIVITY BACK ON US SOIL
In the past, North Korea has generally quickly released any American citizens it detained – waiting at most for a U.S. official or statesman to come and to personally bail out detainees. But that appears to be changing.
Early in the dictatorship of Kim Jong Un, North Korea called on its people to rally behind him and protect him as "human shields." But with the U.S. leading a growing international coalition determined to counter North Korea's nuclear and missile testing as well as threats against neighbors and Western countries, the Americans could be bargaining chips at best and human shields at worst, according to experts.
Warmbier's release comes amid worsening tensions between the U.S. and North Korea, largely owing to Pyongyang's continued testing of nuclear-capable missiles.
The U.S. has no diplomatic relations in North Korea. Foreigners who have been detained or imprisoned in the Hermit Kingdom often have a shared experience: confusion, coached confessions, communication blackouts and isolation.
Meantime, former NBA star Dennis Rodman, a self-described friend of Kim Jong Un, recently landed in North Korea on a non-U.S.-sanctioned mission he said was aimed at promoting sports in the isolated nation.
FoxNews.com's Cristina Corbin contributed to this report.