Opposition figure concedes grudgingly in Dominican Republic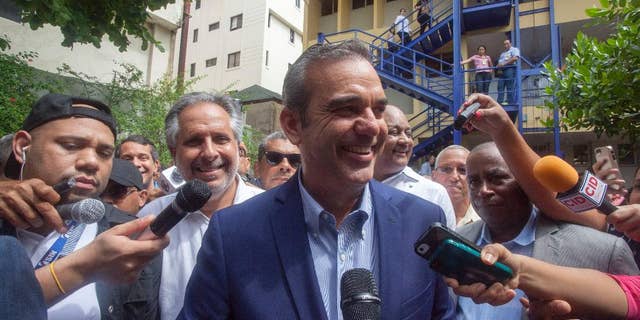 NEWYou can now listen to Fox News articles!
SANTO DOMINGO, Dominican Republic – The leading opposition candidate for president in the Dominican Republic has grudgingly conceded his loss.
Businessman Luis Abinader told supporters Tuesday he accepted his defeat at the hands of incumbent President Danilo Medina in Sunday's election. But Abinader said Medina had the overwhelming advantage of state resources including the ability to grant or take away public sector jobs.
An Organization of American States observer team blamed new fingerprint scanning machines for widespread delays and criticized the election finance system. The team also said people were seen buying voter identification cards outside polling stations.
However, the OAS didn't question the outcome of the election.
Medina triumphed with more than 60 percent of the vote. Preliminary results also show his party retained control of Congress, though with fewer seats.