Only surviving panda triplets are healthy at 100 days _ each weighs 5 kg, has 2 teeth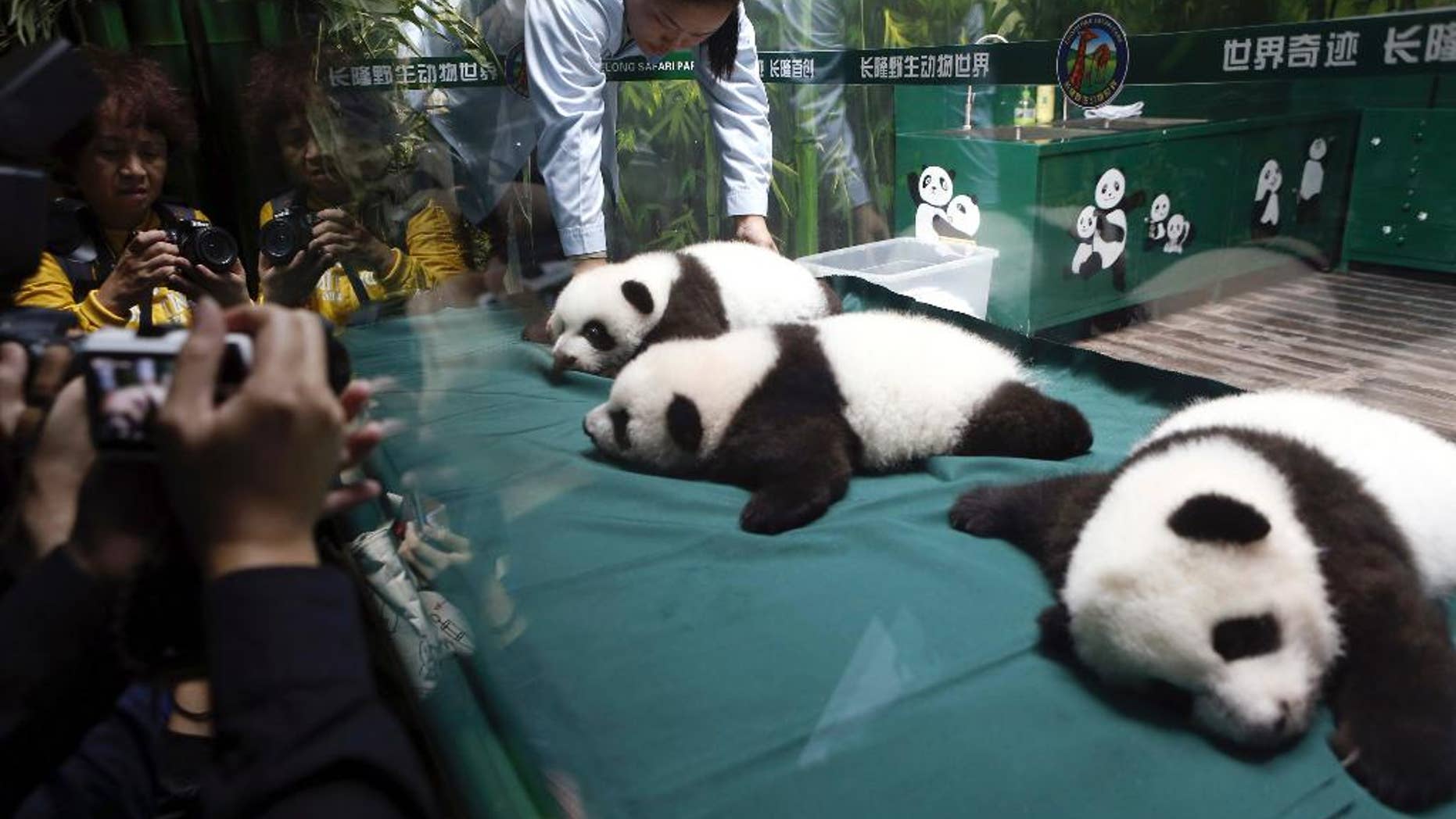 BEIJING – The world's only surviving giant panda triplets are doing well as they turn 100 days old.
Each weighs more than 5 kilograms, up from just over 100 grams at birth. They started teething at around 80 days old and have two small teeth each. They are also taking turns living with their mother.
Chime Long Safari Park general manager Dong Guixin says physical exams show the cubs' health to be ideal.
Starting Wednesday, the cubs will be displayed to visitors for limited times at their home in Guangzhou, capital of south China's Guangdong province.
The park says four births of panda triplets have been recorded, but in each of the previous instances, at least one died due to physical defects or being underweight.