'One killed' in Somalia car bomb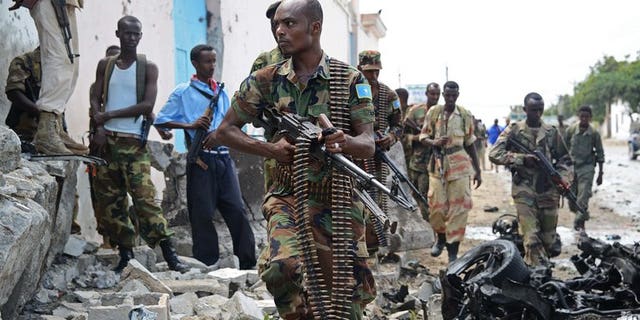 MOGADISHU (AFP) – At least one person was killed Saturday when a car bomb exploded in Somalia's capital Mogadishu, the latest in a string of attacks, a local official said.
The car, a government vehicle, exploded near the Sanca intersection in the north of the capital.
"One person was killed in the blast, which destroyed a car belonging to the public works ministry," Muhidin Hassan Jurus, Yaqshid district commissioner told reporters, adding that the authorities were still investigating.
A local resident who saw the blast, Ali Mohamed, said it looked as if a device attached to the vehicle had exploded as it drove through the district.
"I saw one person burned inside the car. It was the driver," he said.
The incident is similar to a car bomb on Wednesday that targeted a lawmaker's car in the capital and that killed one civilian and wounded several others.
No one has claimed this latest attack but Al-Qaeda-linked Shebab insurgents have carried out a series of bombings, attacks and killings in a bid to overthrow the internationally backed government.
Despite recent fighting in the ranks of the Shebab and the loss of a series of towns they held to a 17,700-strong African union force, analysts warn that the extremist group is far from defeated.