One capybara caught, one on the loose after escape from Toronto zoo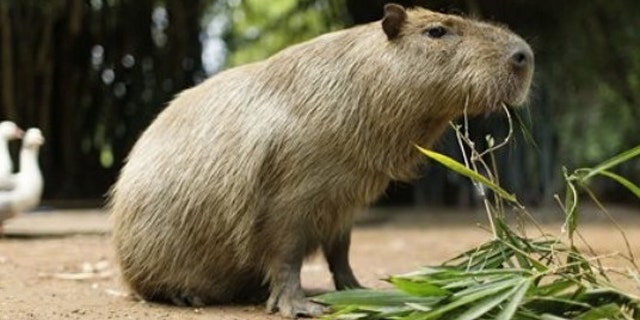 NEWYou can now listen to Fox News articles!
Authorities in Toronto continued their hunt Thursday for a capybara that escaped at a zoo, days after crews finally caught its partner in crime.
The search for the animal, a member of the world's largest rodent species, has become something of a urban myth, with hundreds of reported sightings across the city, The Toronto Star reported.
"It's an observation game," Ben Lovatt, one of the volunteers looking for the animal said.
There had been two capybaras on the loose, nicknamed "Bonnie adn Clyde," but one was successfully captured on Sunday in what was called a "team effort." Searchers spotted the animal in High Park, where the zoo is located.
The capture of the first capybara was simple. The animal was located, searchers opened up a large cage provided by the zoo, and the capybara strolled in.
The city told The National Post it was unclear when the missing capybara would be captured.
"You should probably ask the capybara that," Nathalie Karvonen, the director of the Toronto Wildlife Center said.