Once seen as White House triumph, new nation of South Sudan descends into war, misery
Just five years ago, celebrities such as George Clooney and Don Cheadle hailed the creation of a new African nation as one of President Obama's foreign policy success stories, but now South Sudan is looking like a failed state.
The nation, sought as a means of bringing peace to Sudan's long-running civil war, was promoted as a potential U.S. ally and was formed following a referendum passed with 98 percent of the vote to secede from the northern part of Sudan and the Khartoum government. But hope has given way to desperation, as South Sudan has descended into bloodshed and chaos.
"The euphoria has faded and South Sudan is an embarrassment for the administration, and that comes with reputational costs," Joshua Meservey, policy analyst for Africa and the Middle East at The Heritage Foundation, told FoxNews.com. "Bringing attention to it is not in the White House's interest."
"The issue of human rights in South Sudan has no value to reality. The war machine just won't stop."
Meservey said the U.S.-backed solution was based on a "very superficial" grasp of the war between Sudan and South Sudan, and the deep divisions that existed in the nascent nation.
"People ignored the warning signs and it was an exciting time framed as the liberation of the region," he said.
The civil war that rocked Sudan from 1983-2005 started in what is now South Sudan, and would eventually see more than 2 million people die as a direct result of war or of famine and disease related to the conflict. Twice as many people were displaced before a peace agreement was signed in 2005 and laid the groundwork for the creation of the new nation.
With three-quarters of Sudan's oil reserves in the newly formed country, the future looked bright for South Sudan. It was accepted as a United Nations member state, and expatriates flocked back to help build the country. But South Sudan plunged into civil war in late 2013 after President Salva Kiir accused his then-deputy, Riek Machar, of plotting a coup. Machar denied the accusation, but quickly formed a rebel army.
The UN stepped in in an effort to head off a deadly and embarrassing civil war. Under the threat of sanctions, a peace deal was signed by both sides last August – intended to stop the fighting and targeting of civilians and bring about the formation of a transitional government. But in just the last eight months, thousands of people have since been slaughtered and driven from their homes – with the number of displaced now well over two million – into deteriorating and dangerous camps and settlements.
"These aren't refugee camps, they are military bases where they have to be under armed protection," Casie Copeland, an Africa-based analyst focusing on South Sudan for the International Crisis Group, said. "They are afraid to leave, and are fearful for their lives every day."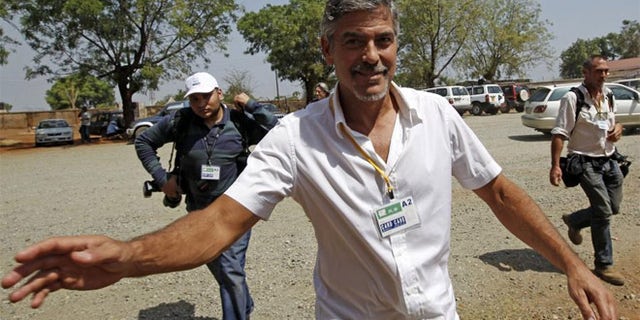 A recent UN investigation found that South Sudanese army soldiers were given permission to rape more than 1,300 women and girls "as a reward" in lieu of receiving salaries. Amnesty International investigators also reported that scores of men and boys have been suffocated in a shipping container by government forces. Countless civilians have been burned, starved, shot, speared, blown up and even consumed in ritual cannibalism.
"People have been burned and drowned, children are raped and homeless mothers are being forced to eat meat of their dead children after their husbands die," South Sudanese journalist Joseph Afhandy – who is now living in exile in Nairobi, after enduring his own brutal torture for exposing corruption and government abuse - told FoxNews.com.
"The issue of human rights in South Sudan has no value to reality," he said. "This is about power and shadow-wrestling. The war machine just won't stop."
Both government and rebel leaders have been accused of recruiting more than 15,000 child soldiers to take up arms in the bloody civil war. While it is nearly impossible to quantify, some analysts have likened the suffering and slaughter to what has taken place in Syria during the same period.
"It is possible," John Prendergast, prominent human rights activist and founding director of the Enough Project, an initiative to end genocide, said of the comparisons to Syria death tolls. "But we will never know because the world does not prioritize what is happening in South Sudan sufficiently to even properly count the dead there."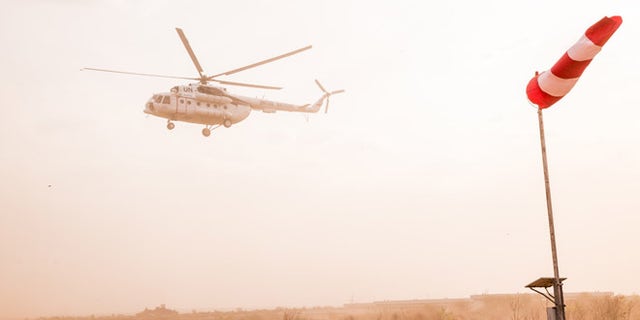 Aid groups this month issued critical warnings that the country was on the brink of running out of medicine and facing "alarming" levels of hunger and food shortages. However, U.S. emergency aid assistance to South Sudan alone has already far exceeded $1 billion, and yet the famine crisis continues to worsen and policy experts have condemned the U.S. administration for giving aid money without conditions.
Warning signs of the new nation's chronic dysfunction were there even as the U.S and the UN praised its formation as a foreign policy triumph. Despite its oil, South Sudan is one of the world's least developed and poorest nations, and ethnic rivalries, mainly between the Dinka, Kirr's people, and the Macher's Nuer faction go back generations.
Ted Dagne, an Ethiopian-American who was formerly a leading advocate in Washington for the country's creation, an embedded go-between for United Nations, United States and Sudanese diplomats and initially appointed by President Kiir as his special advisor, has charged that that officials stole $4 billion in start-up funds before South Sudan was even formalized.
"Those who came to power began to loot and do very little to help their people, except themselves and their cronies," Dagne told FoxNews.com, claiming that he and Kiir sought to stamp out corruption from the very beginning but that brought pushback and increased hostility against the president from forces loyal to the vice president.
With sudden wealth and power to fight over, the new government wasted no time. Eric Reeves, an English literature professor at Smith College, in Massachusetts, and an expert in Sudan, noted that horrific atrocities are taking place on both sides of the spectrum and while the civil war didn't officially break out until December 2013, things on the ground were tumultuous "from day one." The Obama administration's miscalculations did not help, he said.
"There have been some serious missteps by the Obama administration," Reeves said.
The U.S. State Department has repeatedly condemned ongoing attacks in the region, insisting that the conflict be settled through diplomacy as "there is no military solution." Obama and National Security Advisor Susan Rice – both of whom led the charge to create South Sudan – have expressed "disappointment" over the leadership that has failed to stop the hostilities.
In the most recent testimony to the House Foreign Relations Committee from the Special Envoy to Sudan and South Sudan, Ambassador Donald Booth assured members in December that "the people of South Sudan have no greater friend than the United States," and that the peace agreement remains the best chance for a "fresh start."
Yet critics say it's easier to keep the issue out of the political and media spotlight than it is to address it properly, and even though talks between the two parties have resumed in Juba, hopes for stability are being met with skepticism.
"The creation of the world's newest country was in fact a foreign policy success," Prendergast said. "It helped avoid a return to the North-South war within Sudan, a war that had taken two and a quarter million lives.
"What followed, however, was not sufficiently understood by international supporters of the new state. The foreign policy success was followed by a foreign policy failure."