On the brink: Christianity facing Middle East purge within decade, says group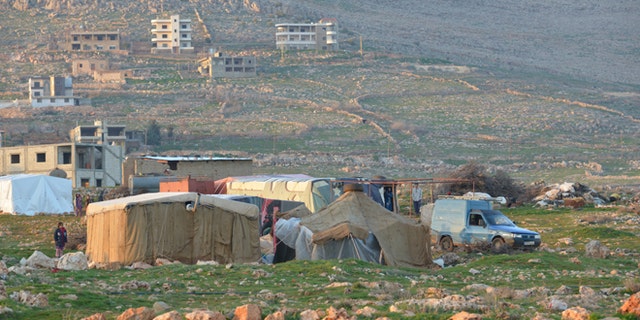 NEWYou can now listen to Fox News articles!
The dwindling Christian population of the Middle East could vanish completely within a decade unless the global community intervenes, say alarmed aid groups who say followers of the Bible are being killed, driven from their land or forced to renounce their faith at an unprecedented pace.
The world has largely stood by as a dangerous tide of intolerance has washed over the region, according to a new study by the international Catholic charity Aid to the Church in Need. The study includes disturbing data about the plunging numbers of Christians in the part of the world that gave birth to the faith, and makes a dire prediction of what could happen.
"It's an answer that depends on the response of the world," Edward Clancy, director of outreach for the New York-based Aid to the Church in Need, told FoxNews.com. "What response is there going to be toward us if we act?"
 "Last Christmas was the first time that bells did not ring out in the city of Mosul in 2000 years. I think that speaks to the reality that hundreds of thousands of Christian families are living on the edge of extinction."
While Christians are under siege from Islamic State radicals in war-torn Syria and Iraq, the report notes that the religion is being targeted throughout the region. Christians who have managed to escape ISIS have fled to places like Europe and Lebanon, while members of the faith also are under increasing pressure in Iran, Pakistan, Saudi Arabia and other Gulf nations.
The Christian population in Iraq has plummeted from 1.5 million in 2003 to current estimates of 275,000 and could be gone for good within five years, according to the report. The dwindling numbers are due to genocide, refugees fleeing to other countries, those who are internally displaced, and others hiding in plain sight and not allowing their faith to be publicly known. A dozen Christian families flee Iraq each day, according to 21st Century Wilberforce Initiative, a Falls Church, Va., nonprofit dedicated to promoting religious freedom worldwide.
"Unless the global community gets involved, we will witness the loss of Christian witnesses in a land that is biblically significant," Elijah Brown, executive vice president for 21st Century Wilberforce, told FoxNews.com.
He noted that Iraq's second-largest city, once home to a thriving Christian community as old as the faith itself, has now been overrun by ISIS and purged of Christians.
"Last Christmas was the first time that bells did not ring out in the city of Mosul in 2,000 years," Brown said. "I think that speaks to the reality that hundreds of thousands of Christian families are living on the edge of extinction."
In Syria, where Aid to the Church in Need has sent $9 million in aid to help Christians driven from small villages north of Damascus, an estimated 15,000 Christians have left their villages to seek refuge in Homs, Zaidal and Fairouzeh in recent days, according to Syrian Orthodox Archbishop Selwanos Boutros Alnemeh. He told the charity Christians are terrified that ISIS, in a constant see-saw battle for territory with government forces, will capture their villages and kill all non-Muslims. They are particularly fearful for the key city of Sadad, where Christians lived peacefully with Muslims for centuries.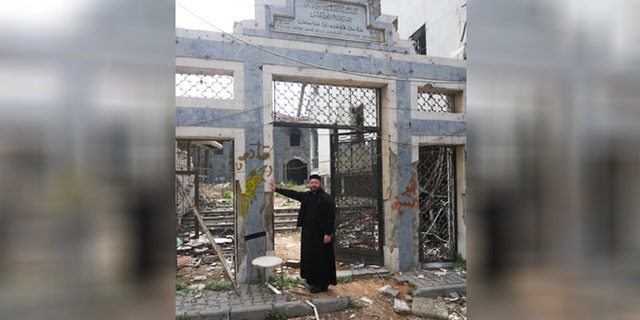 "We are afraid that ISIS -- which God will hopefully prevent -- will conquer the town. We would lose the center of Christianity in our diocese," Archbishop Selwanos said, adding that two years ago, jihadists held the town briefly and killed at least 45 Christians, and destroyed churches and homes.
The report names Egypt as the one nation in the Middle East that has reversed the trend under President Abdel Fattah el-Sisi, following the ouster of the Muslim Brotherhood and its Islamist agenda. El-Sisi, himself a Muslim, has vowed to protect Egypt's Coptic Christians, and last Christmas attended church services with them in an unprecedented show of tolerance and solidarity.
"Such a development holds out a potential beacon of hope for Christians and others in the Middle East against a backdrop of growing Islamism," the report stated.
While the situation is most dire in the Middle East, Christianity is under assault in Africa and Asia, too, according to the Aid to the Church in Need study. It cited persecution at the hands of Islamist terror groups such as Boko Haram in Nigeria and other extremists in Sudan, Kenya, Tanzania and other parts of the continent. Asia's Christians have been targeted by nationalist religious movements -- Muslim, Hindu and Buddhist -- in such countries as Pakistan, Hindu and Myanmar. Many of these groups increasingly view Christianity as a foreign, "colonial" import, and believe its practitioners are doing the bidding of the West, said Clancy.
Persecution has been allowed to spread in many of these countries because of the complacency of its citizens and inaction of the international community, said Brown.
"On average, in many of the Muslim majority countries, an average of 73 percent believe that they already have religious freedom," he said, referring to a Pew research poll. "So we often see a passive public that is resistant to change.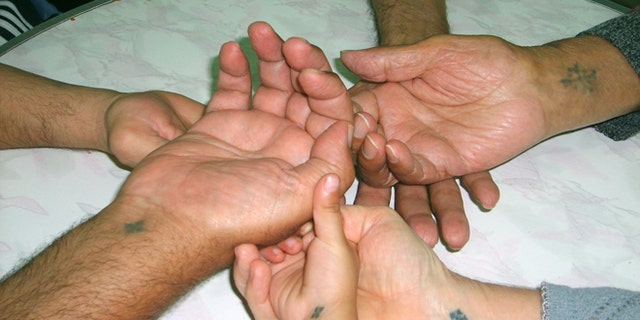 "Unfortunately, there are also many who are hesitating to use the proper label for what is occurring in many of these countries, which is genocide."
Both 21st Century Wilberforce and Aid for The Church in Need agree that preventing further genocide requires an international undertaking.
"It's going to have to be a multi-tiered effort," Clancy said. "We can definitely start with restrictions on the borders of some of these countries. There are definitely weapons flowing into the region. These channels need to be squeezed.
"We need to start putting on the pressure and if and when there is some sort of peace, we need to ensure that minority religious groups are represented in newly forming governments."