On eve of Pope Francis visit to Poland, country refuses the red-carpet treatment
Pope Francis is set to arrive Wednesday in Poland, but the homeland of Saint Pope John Paul II – Francis' most popular modern-day predecessor -- is not rolling out the red carpet for the pontiff whose social agenda has alienated many in the conservative nation.

Francis will be in Krakow to celebrate World Youth Day, the event initiated more than 30 years ago by Pope John Paul II in which hundreds of thousands of young people from all over the world gather. But unlike the favorite son the Eastern European nation sent to the Vatican, Francis has received a chilly reception.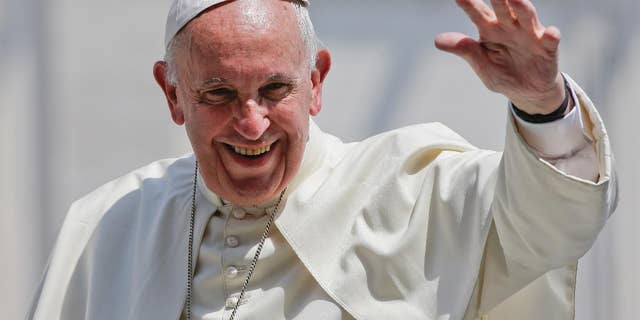 "The Pope, an inconvenient guest," was the headline on an article earlier this month in Gazeta Wyborcza, Poland's largest circulation newspaper.
The event, held this year in the southern Poland city from July 27 through July 31, takes place every 2 or 3 years in a different city. In 2013, the host city was Rio de Janeiro, Brazil.
Polish bishops circulated a letter publicizing the event that was read in churches throughout the nation on July 3. The letter praised the late Pope John Paul II three times, yet made no mention of Pope Francis.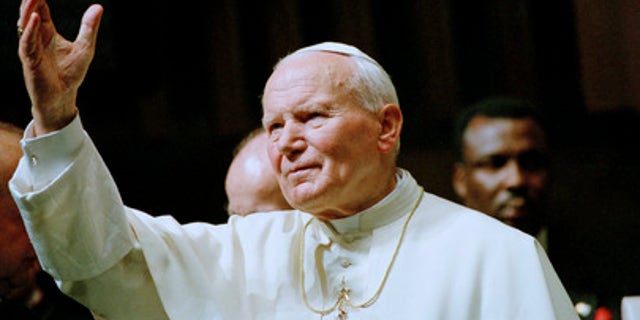 "Here in Poland – a papal country – we have a very unusual situation," journalist Katarzyna Wisniewska wrote. "Nobody here is waiting for the pope."
In a country of 38 million people, 92 percent of whom identify as Roman Catholic, Pope John Paul II, born Karol Jozef Wojtyla in Wadowice, Poland, and canonized in 2014, is among the most beloved figures in history.
Francis' liberal social positions clash with the Polish church's conservative orientation and alignment with the far-right Law and Justice Party government. Church support for Law and Justice was an important factor in the party's landslide victory in the 2015 national elections.
The nationalist party is committed to defending the Catholic identity of a homogeneous Poland.
"Francis is seen as someone strange, alien, and Poles don't relate to an Argentinian Pope," journalist Adam Szostklewicz, who writes about the Church and international affairs for the weekly news magazine Polityka, told FoxNews.com.
The pope, who took 12 Syrian refugees back to the Vatican with him after visiting a refugee camp on the Greek island of Lesbos last April, has called upon European nations to admit more Muslim refugees from war zones in the Middle East and Afghanistan.
In his first speech in the country, to an audience including President Andrzej Duda at Krakow's Wawel Castle, the pope is expected to renew his support for refugees. Three days later, a young Syrian will speak during a prayer service presided over by the pope.
Poles reject that papal call. Seventy percent of Poles don't want any Muslim refugees, according to a recent survey by CBOS, a leading pollster.
"It is no secret that the message of Francis is ignored by the Polish clergy," wrote Jaroslaw Makowski in the May 31 edition of Poland's edition of Newsweek magazine.
According to Father Pawel Guzinski, an outspoken Dominican priest, the Polish Church gravitates more to popes like John Paul II and Benedict XVI, for whom obedience to Catholic doctrine is paramount.
"For Pope Francis, his commitment to the poor and disadvantaged is most important, while doctrine remains in the background," Guzinski said.
The Polish Church is also anxious about the tide of Western secularism.
Bishop Piotr Libera, in a speech in Radom, equated secularism with multiculturalism.
"It is a leftist policy in which all religions and cultures are equally important," he said. "But not the one they grew up in. Christian, of Christ."
This view stands in contrast to Pope Francis' internationalist vision.
"Some Polish bishops actually are afraid of what Pope Francis will preach during the World Youth Day in Poland," said Stanislaw Obirek, a professor of history at Warsaw University and a former Jesuit priest.