Oldest message in a bottle may have been found in Canada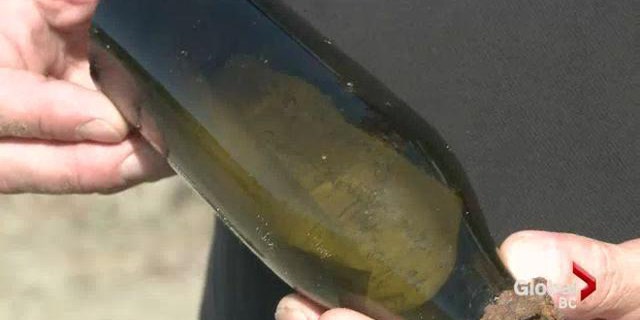 A Canadian man just out for a walk on the beach may have broken a world record without even trying.
Steve Thurber, of Courtenay, British Columbia, said he was walking along Schooner's Cove in Tofino when he found an old bottle in the sand, GlobalNews.ca reported.
Thurber said he did not want to open or break the bottle, but was able to make out through the glass that there was a note inside and it was dated 1906.
The current record for the oldest message in a bottle is one from 1914.
"Maybe there was only one [bottle] that the guy sent out and I found it. It is like one in a billion chances," Thurber told GlobalNews.ca.
He said the note is signed by a man named Earl Willard, who was sailing from San Francisco to Bellingham on the Steamer Rainier when he threw the bottle into the ocean 76 hours into his trip, GlobalNews.ca reported.
"I guess it is a chance thing that you find something that somebody sent out into the water," Thurber said. "I mean, even if it was a year later or ten years later, but a hundred years later is just unreal."
The site of the discovery was recently excavated as part of an invasive species restoration project.
Click for more from GlobalNews.ca.