Old London subway station used as air raid shelter to reopen for 70th anniversary of the Blitz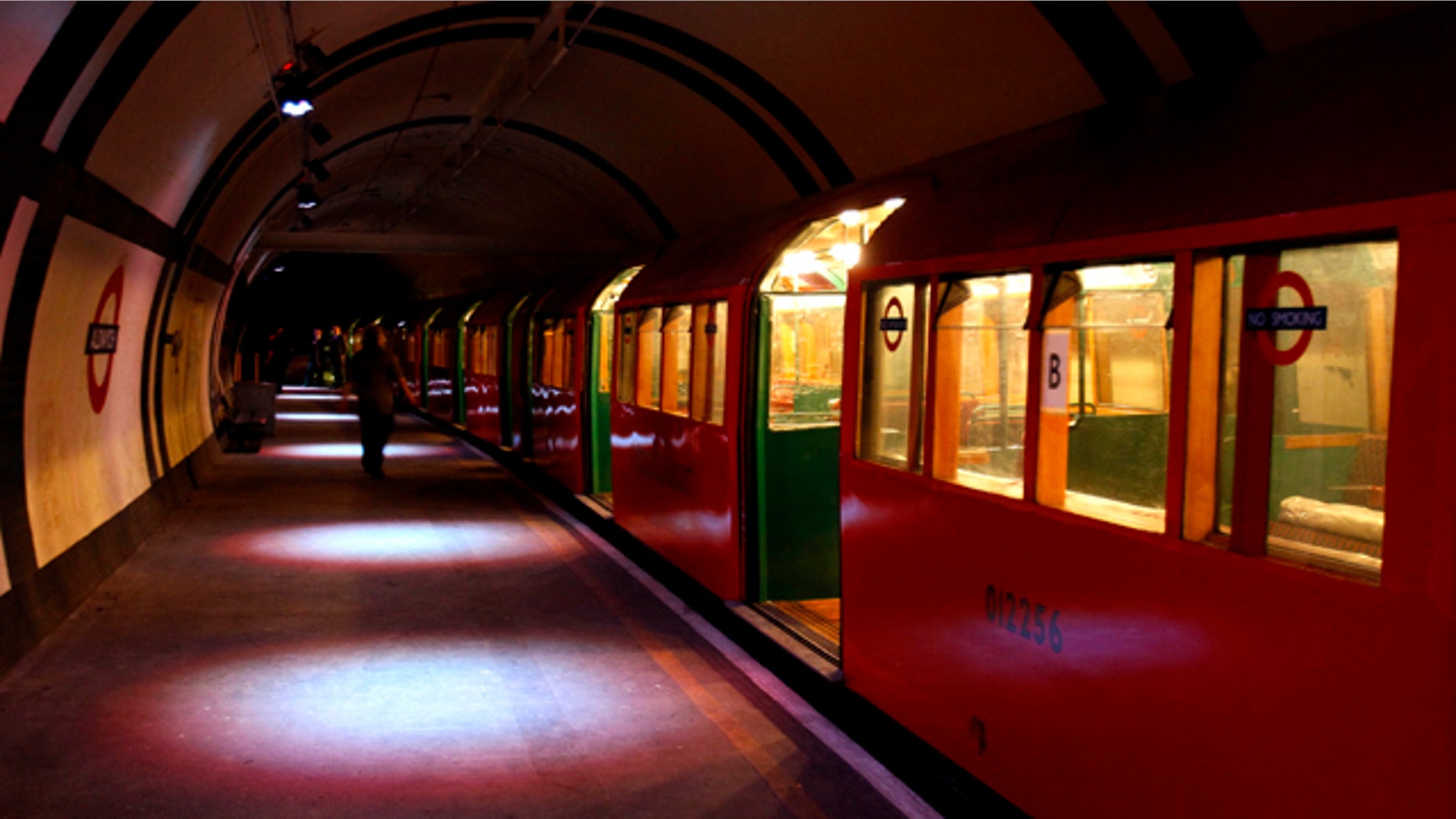 LONDON – LONDON (AP) — A London subway station used as a shelter during World War II bombing raids is opening to the public to mark the 70th anniversary of the Blitz, officials said Thursday.
Aldwych station, near central London's Covent Garden, provided refuge to thousands of Britons who slept on the platforms and huddled on train tracks during the constant air raids between September 1940 and May 1941.
The station has been closed for 16 years, but officials are reopening it for tours to commemorate the Battle of Britain. From Friday to Sunday, visitors descending into the station will be guided by staff in period costumes — including one acting as an air-raid warden. An original 1938 train and a vintage bus parked outside the station enhance the wartime atmosphere.
Blitz survivors were invited to the station Thursday to relive their experiences.
"At first we just went down for an hour or two, then we'd go home after getting the all-clear," said Margret Clark, 78. "After that it started lasting all night — we weren't exactly sleeping, we had no bedding, we just sat, sat on the floor, sat on a bench. ... My mother had a corner at the bottom of one escalator and my auntie the corner of the other escalator."
The Aldwych station was one of the first London underground stations used as a shelter when the raids began at the start of the war.
Tickets for the tours have already sold out.