Ohio man arrested in Mexico City for weapons possession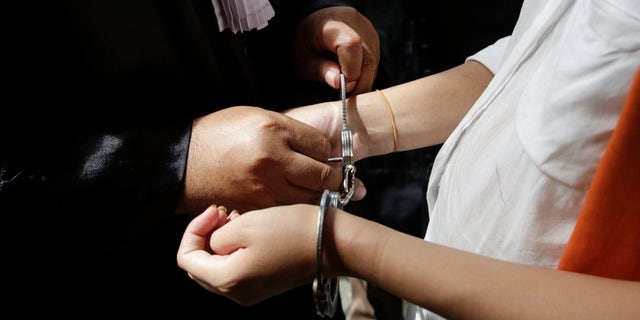 MEXICO CITY (AP) – A U.S. man was charged with illegal arms possession after he was arrested while driving in Mexico City, authorities said Tuesday.
A statement released by federal prosecutors said the man was sent to a prison in Veracruz to await trial. Authorities did not provide his name, but Mexico City police described the suspect as a 44-year-old man from Ohio.
The man was arrested Saturday while driving a black BMW sedan in a central Mexico City neighborhood. Inside, police said they found a pistol, a shotgun, a crossbow, arrows and ammunition.
U.S. citizens have been arrested on similar charges in the past, but those cases typically occurred just inside the U.S.-Mexico border.
Mexico allows private citizens to possess only small-caliber weapons and restricts all other arms to security forces.
The U.S. Embassy in Mexico City said it was aware of reports of an American citizen being detained and was prepared to provide consular assistance, but declined further comment citing privacy concerns.
Like us on Facebook
Follow us on Twitter & Instagram