Ohio city to honor police officers, dispatcher who helped child selling stuffed animal for food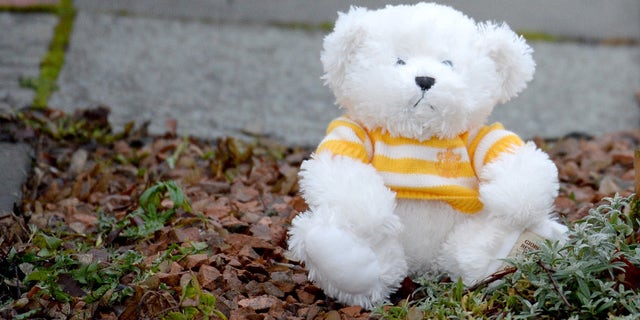 FRANKLIN, Ohio (AP) – An Ohio city plans to honor three police officers and a dispatcher for the compassion they showed in response to a 7-year-old boy trying to sell a stuffed animal to buy food.
Police Chief Russell Whitman says officers Steve Dunham, Amanda Myers and Kyle O'Neal and dispatcher Lindsay Alvarez will receive the Police Exemplary Performance Award. The Hamilton-Middletown Journal-News reports the presentation is planned Monday at the Franklin city council meeting.
The boy's parents are serving 180-day jail sentences after pleading guilty to child endangering charges.
The boy told Dunham in August he hadn't eaten for days, so the officer took him to a restaurant. He left him with Alvarez to join the other officers at the child's home, finding four older boys living amid garbage and cat urine.
Like us on Facebook
Follow us on Twitter & Instagram