Officials: Serbia's PM to run for president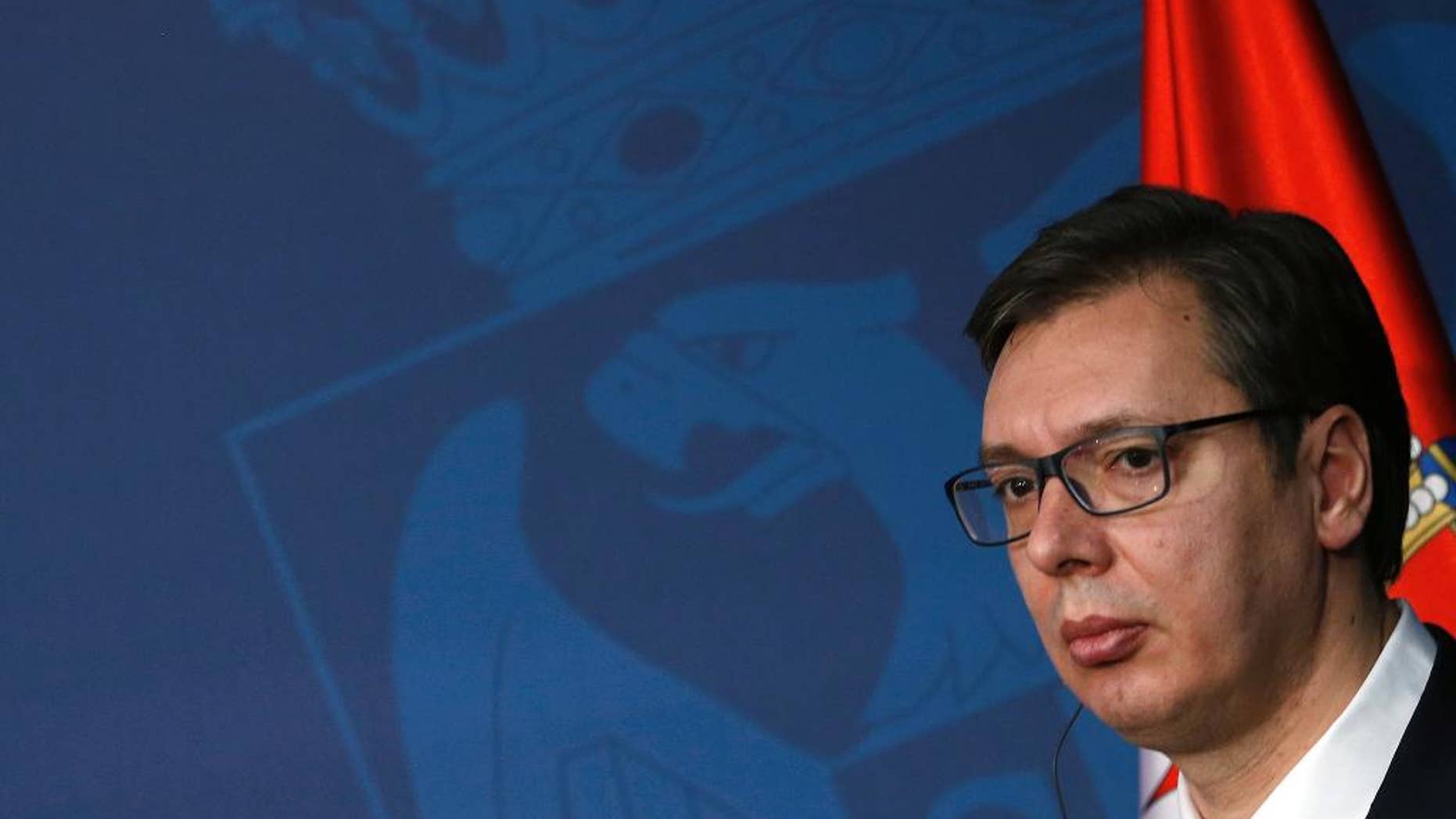 BELGRADE, Serbia – Officials say Serbia's Prime Minister Aleksandar Vucic will run for the presidency in the election in April.
Interior Minister Nebojsa Stefanovic said after a Serbian Progressive Party meeting on Tuesday that Vucic was unanimously approved by the ruling party.
The decision means that current pro-Russian president, Tomislav Nikolic, will end his term, unless he decides to run for re-election independently.
Although the post is largely ceremonial, the vote could determine whether Serbia continues on its EU membership path, or will slide toward its traditional Slavic ally Russia. Vucic is a former ultranationalist turned pro-EU reformer.
The dates of the two-round vote have not yet been announced, but numerous candidates have announced they are running. Those include ultranationalist leader Vojislav Seselj, a staunch pro-Russian who has been acquitted for war crimes by a U.N. court, and former Foreign Minister Vuk Jeremic