Official: Ballot count so far shows overwhelming majority voted for Egypt's new constitution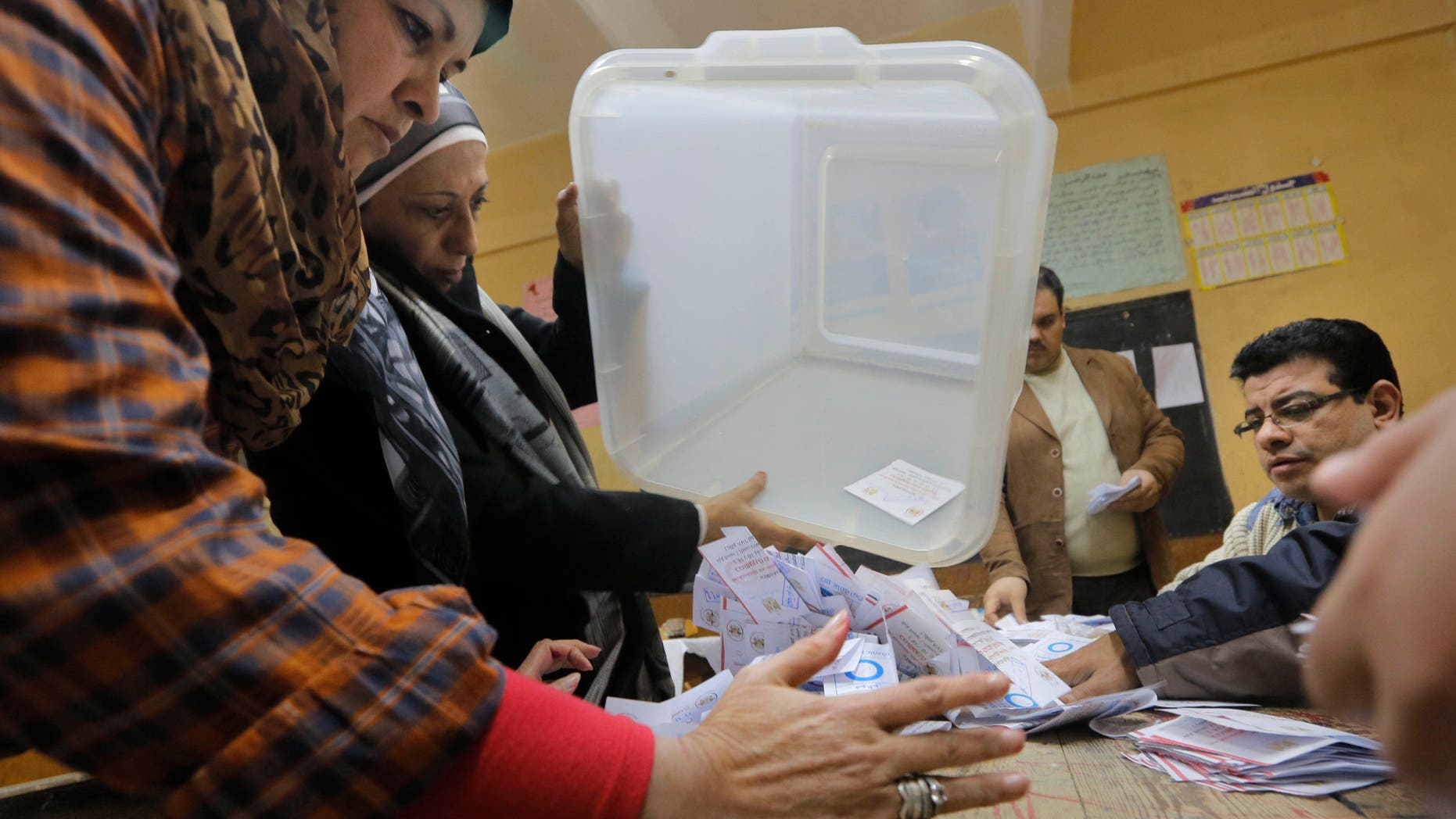 CAIRO – A senior Egyptian election official says the ballot count so far from the country's referendum on a new constitution shows an overwhelming majority has endorsed the draft charter.
The official told The Associated Press on Thursday that unofficial results, after most of ballots have been counted, indicate that more than 90 percent of the voters said "yes" to the constitution.
The official declined to give an estimate on the final turnout. He spoke on condition of anonymity because he is not authorized to talk to the media.
The vote held Tuesday and Wednesday is a milestone for Egypt's interim government, installed by the military after the ouster last July of Islamist President Mohammed Morsi.
Morsi's Muslim Brotherhood has boycotted the referendum.