Official: At least 16 dead, 22 injured when bus and freight train collide in northern Mexico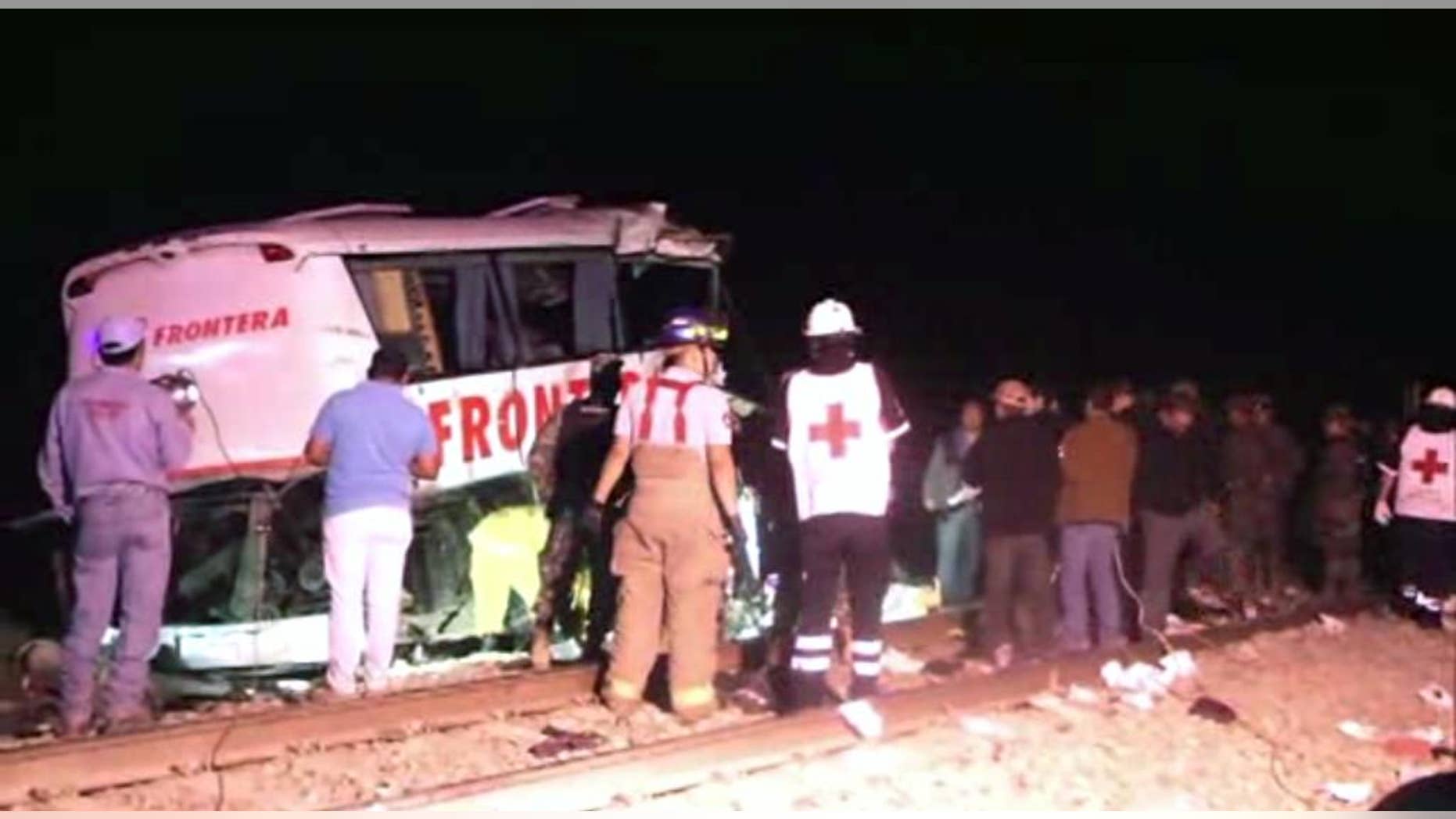 MONTERREY, Mexico – A Mexican official says at least 16 people have died and 22 injured in a collision between a bus and a freight train in northern state of Nuevo Leon near the border with Texas.
The official says Friday's accident occurred in the town of Anahuac, which is near Nuevo Laredo, across the Rio Grande from Laredo, Texas. The official was not authorized to be quoted by name.
Investigators are looking into whether the bus driver tried to beat the train to the road crossing where they collided.
The train was operated by the Transporte Frontera line on a route from Nuevo Laredo to the neighboring state of Coahuila.