NY real estate developer accused of fatal crash arrested in Puerto Rico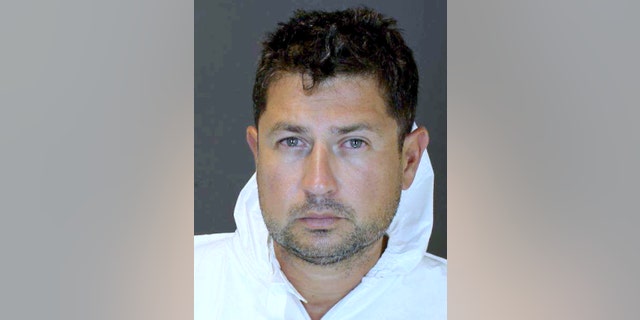 A New York City real estate executive facing vehicular homicide and DUI charges in a fatal crash attempted to flee to South America from Puerto Rico, authorities said Wednesday.
Bill Clifford, a spokesman for the Suffolk County district attorney, said Sean Ludwick was caught by federal authorities in Puerto Rico trying to buy a large boat that would take him to South America.
Ludwick, 42, was free a $1 million bond after being indicted in the August death of a passenger. He was forced to surrender his passport after he was indicted by a grand jury last month on 13 criminal charges.
U.S. citizens do not require a passport to travel to and from Puerto Rico.
Southampton Town Police said Ludwick was found standing next to his damaged Porsche convertible about a quarter mile from the scene of the crash on Aug. 30, 2015. According to authorities, he crashed his car into a utility pole and his passenger, 53-year-old Paul Hansen, was found dead on the side of the road.
According to the Easthampton Star, prosecutors said that Ludwick dragged Hansen's body out of the car and left it by the roadside.
After his capture in Puerto Rico, Ludwick was brought back to Long Island and ordered held without bail. His attorney declined to comment.
The Associated Press contributed to this report.
Like us on Facebook
Follow us on Twitter & Instagram