NY prosecutors nix deal with star witness against Venezuelan first lady's nephews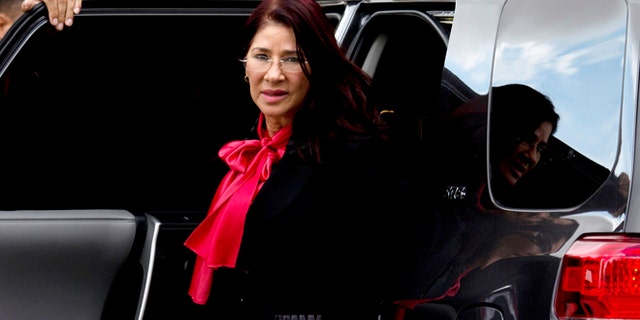 NEWYou can now listen to Fox News articles!
The prosecution of the nephews of Venezuela's first lady took a blow as its star witness was accused of violating his deal with the U.S. authorities to testify.
His cooperation deal is getting torn up for his alleged lies.
The surprise twist in the drug trial of Efrain Campo and Francisco Flores came Tuesday in Manhattan federal court.
The turn came after a defense lawyer used recorded prison conversations to try to show jurors the cooperator was violating his deal with prosecutors. The recorded conversations suggest the informant was communicating about drug deals and breaking prison rules.
Assistant U.S. Attorney Brendan Quigley confronted the cooperator, asking if he understood that his cooperation agreement was getting "ripped up."
The cooperator — Jose Santos-Pena — responded "no sir."
The prosecutor countered: "You should."
Based on reporting by the Associated Press.
Like us on Facebook
Follow us on Twitter & Instagram