Norwegian ship recently detained in Kenya over illegal weapons has been set free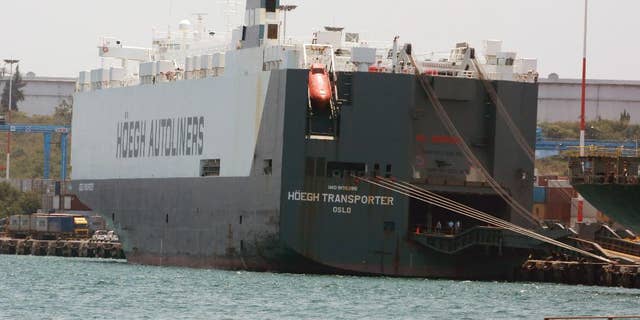 KAMPALA, Uganda – The Norwegian owner of a ship intercepted in Kenya says the vessel has been set free and allowed to continue its voyage to South Africa, West Africa and Mexico.
Hoegh Autoliners said in a statement seen Sunday that, after a delay of more than a week, no crew have been arrested. No illegal drugs were found, it added.
The ship, which carried U.N. vehicles, arrived at the Kenyan port of Mombasa on Sept. 17 and was boarded by Kenyan authorities who suspected it was carrying illegal weapons and drugs.
After Kenyan authorities revealed they had found undeclared weapons aboard the ship, the U.N. said the weapons found were part of declared cargo packed in India and destined for the Indian battalion in the U.N. peacekeeping mission in Congo.