'Northampton Clown' terrifies British town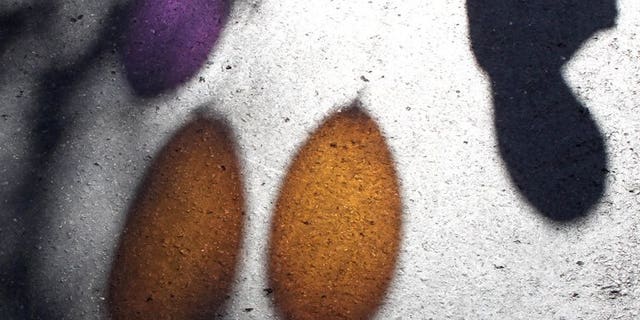 LONDON (AFP) – A mysterious clown dressed like the malevolent character from the Stephen King novel "It" has been scaring residents with random appearances in the British town of Northampton.
The "Northampton Clown", whose identity remains unknown, said on Friday that the bizarre behaviour involving posting pictures of himself around the town was "harmless fun."
The clown, who wears a white mask with red hair like the character Pennywise in King's 1986 book and holds balloons, has attracted a following of 147,000 people on Facebook.
"Yes, there has been a character that has been popping up in different locations in Northampton with a face mask and dressed as a clown," Les Marriott, the mayor of Northampton, told AFP.
"Personally I have not received any complaints at all. The local press has taken it as quite light-hearted. I am not quite sure how it has been taken outside Northampton but I think this person was only doing it for light-hearted fun."
The clown confirmed that he was just clowning around.
"Naturally, some people would have been extremely frightened by what they saw, but I hope many are starting to see it as a bit of harmless fun," the clown told the local newspaper, the Northampton Chronicle & Echo.
"Most people enjoy being a bit freaked out and then they can laugh about it afterwards. It's like watching a horror movie, when people get scared they usually start laughing."
The clown admitted that he had based the character on Stephen King's clown. He said that he was 298 and woke up every 30 years.
The book "It", which was made into a television film in 1990, is about seven children in an American town who battle a murderous force that often takes the form of a clown.