North Korea's plot to kill Kim Jong Un's nephew foiled by Chinese officials, report says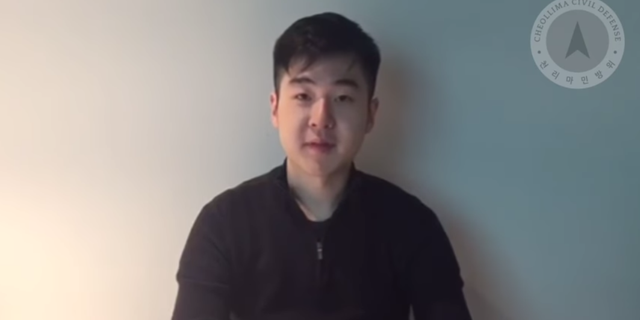 Several North Korean agents were reportedly arrested after Chinese officials foiled an alleged plot to kill Kim Jong Un's nephew— the son of the half-brother poisoned this year in a Malaysian airport.
Two of the seven North Korean agents who were involved in the alleged plot were arrested in Beijing, South Korean newspaper JoongAng Ilbo reported Monday, citing North Korean sources. The plot was stopped because Chinese officials increased security during the country's 19th National Congress of the Communist Party.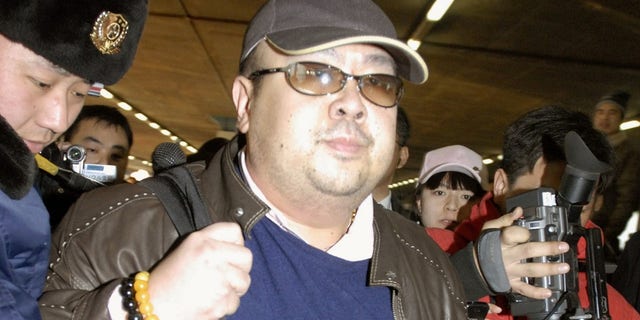 "Special operatives belonging to the North's reconnaissance squad have penetrated to remove Kim Han Sol, but some of them were arrested last week by the Chinese Ministry of National Security and are currently under investigation at special facilities outside Beijing," the source told JongAng Ilbo.
KIM JONG UN'S SIBLINGS: ERIC CLAPTON MEGA-FAN, POLITICIAN, SHADOWY SISTER
Kim Han Sol, who is reportedly in his 20s, surfaced in March after he released a video confirming the death of his father, Kim Jong Nam, who was killed in February when two women smeared the banned VX nerve agent on his face at Malaysia's Kuala Lumpur airport. Speaking in English, Kim Jong Un's nephew showed his passport as proof of his identity and said, "my father has been killed a few days ago."
He continued, "I'm currently with my mother and sister. We hope…" before the video's audio abruptly cuts off. He ends with, "we hope this gets better soon."
Two women are on trial in Kim Jong Nam's death. They have denied being part of the assassination plot and said they were duped into thinking they were playing a harmless prank for a reality television show. The involvement of missing North Korean agents have fueled a South Korea spy agency's claim that the attack was part of a careful plot set up by Kim Jong Un to kill his brother.
The half-brother and his family were living in exile since the early 2000s when Kim Jong Nam fell out of favor with his father, Kim Jong Il. Kim Han Sol, like many Kim family members, attended school outside of North Korea, including United World College in Mostar, Bosnia. He then moved to France to attend Paris Institute of Political Studies, the BBC reported. He is fluent in English.
Kim previously spoke out about his "dictator" uncle during a 2012 interview on a Finnish TV show.
"I've always dreamed that one day I would go back and make things better, and make things easier for the people back there. I also dream of unification," Kim said about North Korea.
KIM JONG UN'S BIZARRE NORTH KOREA PROPAGANDA PHOTOS
He added that he spent summers in North Korea when his family was living in exile to "meet with my relatives and keep in touch with my family."
"I don't really know how he became a dictator because first of all it was between him and my grandfather," he said.
The North Korean despot had his uncle, Jang Song Thaek, executed in 2013 and accused him of being a "traitor" and committing a series of "hideous crimes." Reports claimed Kim Jong Un discovered a coup devised by his uncle and Chinese government to overthrow him and his regime.