North Korean officials complain about UK salon owner's poster mocking Kim Jong-un's hairstyle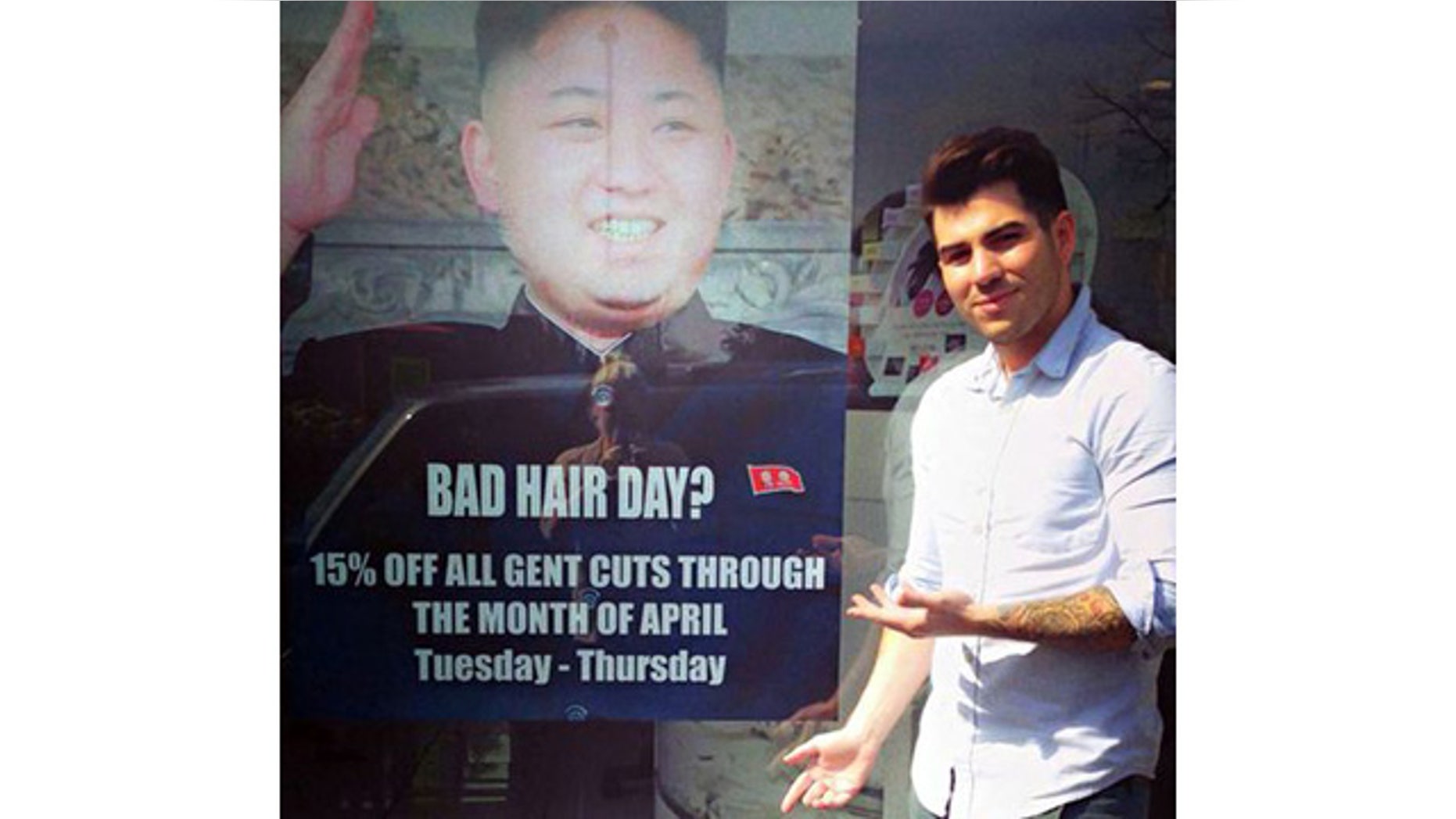 A hairdresser in west London was confronted by two men claiming to be officials from the North Korean embassy earlier this month after putting up a promotional poster making light of dictator Kim Jong-un's distinctive coiffure.
The trouble started when Mo Nabbach put up an image of Kim sporting a military salute, a grin on his face, and his trademark short-back-and-sides, long-in-the-middle look. The poster's lettering said, "Bad hair day? 15% off all gent cuts through the month of April. Tuesday-Thursday."
One day, Nabbach told the London Evening Standard, two men came by the shop window and began making photographs and taking notes. The men then entered the house and told Nabbach to take the poster down, claiming it was "disrespectful," to their leader.
Nabbach initially refused to take the poster down, but later did so, telling Sky News his decision was due to "overwhelming" interest from passerby and the fact that it blocked out the light.
Police told Sky News they too had received a complaint about the poster from the embassy, which is based in an anonymous-looking semi-detached house in the Ealing neighborhood, about a 10-minute walk from the shop.
A police spokeswoman said officers had spoken to "all parties involved" and said "no offence [sic] has been disclosed." The shop is not under investigation.
Last month, it was reported that all university students in North Korea would be required to sport similar hairstyles to Kim.