North Korean military officer, civilian reportedly defect to the South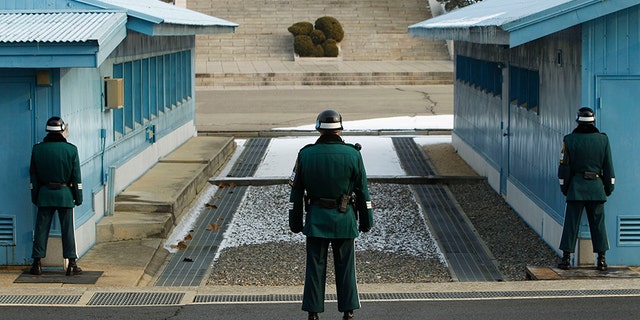 Two North Koreans – a military officer and a civilian – reportedly defected to South Korea early Saturday.
According to South Korea's Yonhap Nedws Agency, South Korean military personnel spotted the defectors on a boat in the Yellow Sea, between China's mainland and the Korean Peninsula.
The defectors showed an apparent willingness to flee the North, Reuters reported, citing an unnamed source.
It was the first defection involving a military officer since 2008 and 14th involving a soldier since 2000, DW News reported.
It also came during a delicate time in inter-Korean diplomacy.
In late April, North Korean leader Kim Jong Un and South Korean President Moon Jae-in met for a historic summit to discuss the North's denuclearization and a formal peace treaty.
But North Korea "indefinitely" called off future talks with the South and threatened to cancel a scheduled summit in Singapore with President Donald Trump in response to a routine series of U.S.-South Korea military drills, which the North has repeatedly condemned as a "dress rehearsal" for invasion.
Trump has remained steadfast in his insistence that the U.N. sanctions won't be lifted unless the North significantly denuclearizes.
In retaliation for the joint military exercises, North Korea barred South Korean journalists from observing the rogue state's planned closure of nuclear test sites next Friday.