North Korean diplomat who negotiated '94 deal with US dies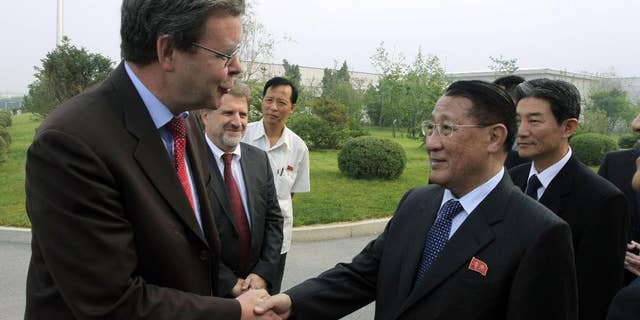 SEOUL, South Korea – North Korea's state media says a top diplomat who negotiated a short-lived 1994 deal with the United States to freeze its nuclear programs in exchange for international aid has died.
The North's Korean Central News Agency said Saturday that Kang Sok Ju died of esophageal cancer on Friday at the age of 76.
Kang was a longtime foreign policy specialist for the North who negotiated the deal with the U.S. to freeze and eventually dismantle the North's nuclear facilities in exchange for international aid to build two electricity-producing nuclear reactors.
The deal fell apart in 2002 after revelations that the North had operated a secret nuclear weapons program in violation of the agreement.