North Korean boomerang defector said life in South Korea was 'hell'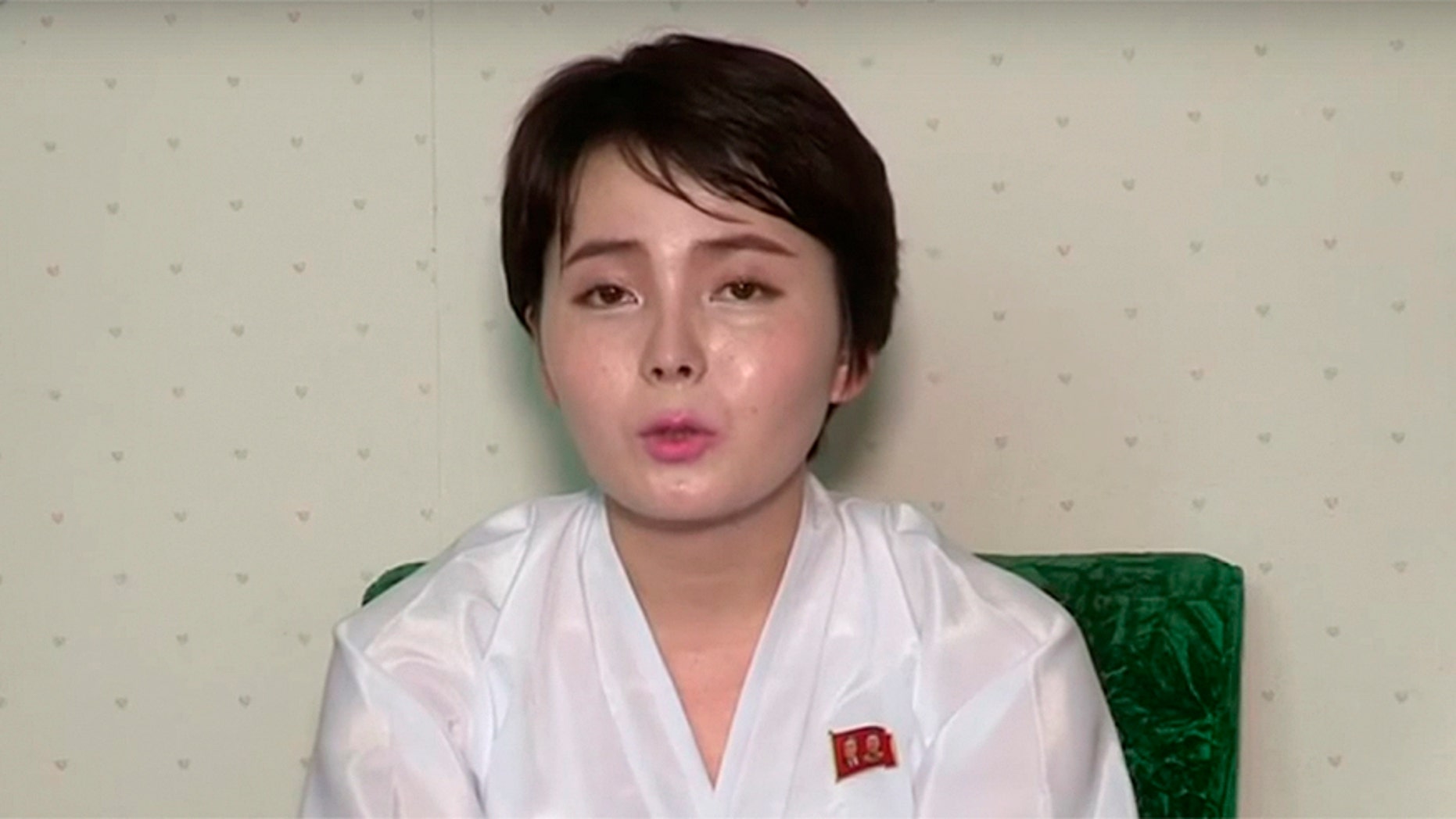 A North Korean woman who fled to South Korea, gained celebrity status there and then returned to Kim Jong Un's dictatorship last month claimed her "life in the South was a hell."
Lim Ji-hyun, 26, resurfaced earlier this week in a taped interview uploaded on Uriminzokkiri, a propaganda website run by the North Korean government. She tearfully described how she was "lured" to South Korea with the "fantasy" that she would "eat well and make a lot of money there."
"It was not the place I had imagined," she said in the video. "I had wandered around everywhere there to make money, working in drinking bars, but nothing had worked out."
NORTH KOREA FIRING SQUAD CARRIES OUT PUBLIC EXECUTIONS IN SCHOOL YARDS, REPORT SAYS
However, Lim did achieve some fortune before she boomeranged back to North Korea. Lim appeared on reality TV and talk shows in South Korea to speak about her life under Kim Jong Un's brutal regime, the BBC reported.
But that celebrity status apparently wasn't enough to deter her from returning to the country she called "the bosom of the fatherland." She also claimed she was forced to bash North Korea.
"Every single day of my life in the South was a hell," Lim cried. "When I was alone in a dark, cold room, I was heartbroken and I wept every day, missing my fatherland and my parents back home."
The double defector has been living with her parents in her hometown since last month.
It's unclear how Lim crossed the border back into North Korea, but South Korean intelligence officials fear the defector was kidnapped and sent back to Pyongyang, the BBC reported. Other North Korean defectors have speculated that Lim was attempting to smuggle other family members into South Korea before she was abducted.
IN NORTH KOREA, HATRED IS AS CLOSE AS AN ENVELOPE
At least 25 defectors have come forward in North Korea claiming they returned to the rogue nation voluntarily since Kim succeeded his father in 2012, according to the BBC. North Korea has been known to call defectors "traitors" and "human scum."
On Wednesday, a detailed report released by The Transnational Justice Working Group, a human rights organization, revealed a North Korean firing squad executed so-called criminals in public areas, such as schoolyards and fish markets -- a tactic used to create an "atmosphere of fear" in the country.
The "criminals" included people who stole livestock and rice, but also included citizens convicted of harsher crimes, such as murder and manslaughter.