North Korea vows to strengthen nuclear program as US increases pressure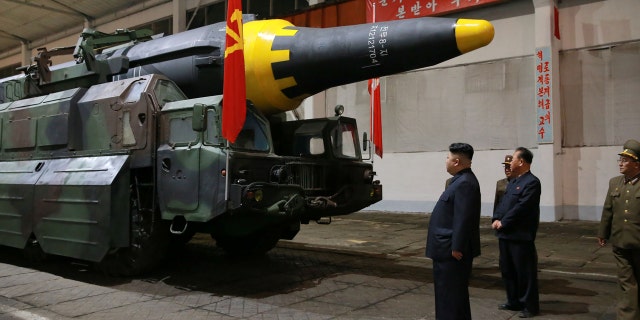 North Korea's deputy U.N. envoy said on Friday that the country will continue to strengthen its nuclear program as a necessary measure needed to counter U.S. aggression.
Kim In Ryong told reporters that the U.S.' hostile policy towards North Korea is "the root of all problems" and that putting a definite end to this would be a "prerequisite for solving all problems on the Korean peninsula," Reuters reports.
North Korea tested a longer-range missile last weekend, which experts say was a significant advance for a weapons program that aims at having a nuclear-tipped missile that can strike America. The test triggered a new U.S.-backed push for a fresh round of U.N. sanctions against the North.
Kim praised the test launch and said that regardless of U.S. sanctions, Pyongyang would never abandon its "nuclear deterrence for self-defense and pre-emptive strike capability."
At the Pentagon, U.S. Defense Secretary Jim Mattis said that the recent missile test showed North Korea isn't complying with pressure from the international community.
He stressed the need for a peaceful resolution, stating that a military solution to the standoff with North Korea over its nuclear weapons program would be "tragic on an unbelievable scale.".
"If this goes to a military solution it is going to be tragic on an unbelievable scale, and so our effort is to work with the U.N., work with China, work with Japan, work with South Korea to try to find a way out of this situation," Mattis said.
All 15 members of the U.N. Security Council this week called the launch a violation of existing sanctions and vowed to take new measures, including additional sanctions.
President Trump is looking to both China and Russia, the two permanent members on the Security Council, to join the U.S.-backed campaign of diplomatic and economic pressure on North Korea to get it to denuclearize.
The Associated Press contributed to this report.