North Korea uses embassy in Berlin to secretly shop for weapons program, German intel chief claims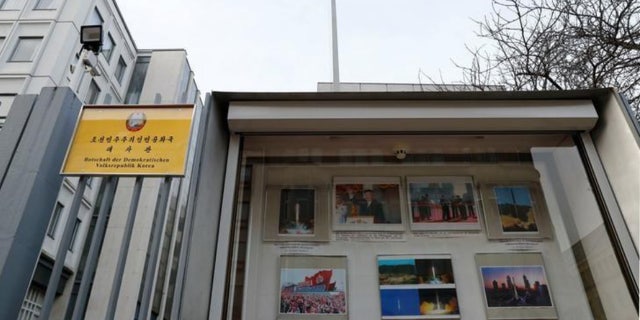 The head of Germany's domestic intelligence agency is accusing North Korea of using its Berlin embassy to secretly shop for parts for its nuclear missile program.
In a program that will be aired Monday, Hans-Georg Maassen told Norddeutscher Rundfunk Broadcasting that his agency observed instances where it believed North Korea was procuring parts for its weapons program by means of "underground buyers" or "other markets," Reuters reported.
"We determined that procurement activities have been carried out from there that are, in our view, done with a view to the missile program and sometimes also for the nuclear program."
He added that when the agency was made aware of these activities, it intervened to stop them. But Maassen warned that the agency can only do so much.
"We can't guarantee that we can detect and prevent this in all cases."
Non one at the embassy in Berlin was immediately available for a comment to Reuters.
Pyongyang has been responsible for a high number of missile launches this year, despite strong threats made by the Trump administration including the possibility of a military solution.
North Korea was also recently caught defying U.N. sanctions after a report showed the country exporting coal and other banned commodities to China and Russia.